The two main developments at the heart of the regeneration are Elephant Park (on the site of the former Heygate estate) and the new town centre which will replace the Elephant and Castle shopping centre.
Overall, across the Elephant and Castle area, there are 17 projects that form the core of the regeneration programme (either complete, underway or in the pipeline). These are in addition to the 'early housing' developments built to rehouse former residents of the Heygate estate (90% complete).
All of these projects, alongside the early housing sites, can be found on the Regeneration Map.
Elephant Park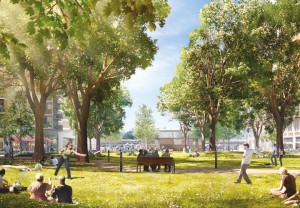 Elephant Park is a major mixed-use development that will create almost 2,500 new homes and the largest new park in central London for 70 years. Work is already well underway at the site, which will also provide around 50 new shops, restaurants and cafes as well as a brand new park right in the heart of the scheme.
The developer, Lendlease, which recently completed nearby Trafalgar Place, is committed to reinvigorating the area with a number of new green spaces – retaining over 100 mature trees and planting hundreds of new ones. Lendlease is committed to ensuring its development is one of the most environmentally sustainable urban regeneration projects in the world. The developer is a participant in the Climate Positive Development Programme, which means Elephant Park will be climate positive when it completes in 2025. Elephant Park will include a combined heat and power plant, the Energy Hub, to enable the delivery of net zero-carbon heating and hot water to all the new homes.
Town Centre
The Elephant and Castle shopping centre and the London College of Communication sites are being redeveloped into a new town centre; creating a new focus for the area and a new hub for the local community.
The proposals will make the area more open and accessible – providing more pedestrian routes through the site of the current shopping centre. The plans include more than 1,350 private rent and student homes, new restaurants and leisure space and a new cutting-edge campus for London College of Communication (part of University of the Arts London). There will also be a new entrance and ticket hall for the Northern Line tube station. Download a fact sheet.
Other significant developments
Borough Triangle is a Peabody scheme to redevelop a 2.5 acre brownfield site by providing new homes, commercial space and substantial new public realm. It will also include a new Head Office for Peabody. Future plans for the site are currently being developed and in the interim it's being used for a market, pop-up cinema, and workspaces operated by Mercato Metropolitano.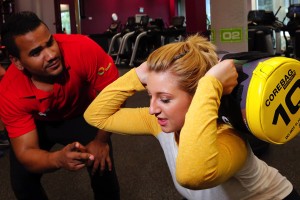 The Castle is a new Southwark Council leisure centre next to St Mary's Churchyard. It includes a six lane, 25 metre swimming pool, a sports hall and a fully equipped gym and indoor cycle studio.
Crossway Christian Centre is a new two-storey development on Hampton Street which opened in April 2017. It hosts the United Reform Church as well as providing facilities for other members of the community.
Elephant Road, the first phase of the town centre development, will be completed later this year. It comprises over 374 new homes for rent as well as 278 student studios. The student studio element, Portchester House, was delivered in September 2016, and a new Sainsbury's opened in December 2016. The residential offer will also be complemented by a gym, alongside a host of restaurants, leisure and outside space. In July 2017, Castle Square opened at Elephant Road with a new weekend market operated by the team behind Artworks Elephant.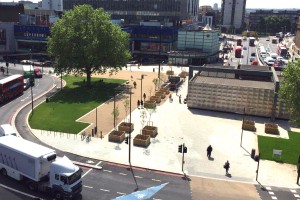 Elephant Square is a major new public space. Transport for London has reconfigured the road layout at the former northern roundabout, turning it into a peninsula and creating a new public square.  Look out for the square's new street food market, brought to you by local pop-up impresarios the Paperworks.
Realstar Living, Elephant and Castle at Newington Butts will provide 457 new homes. Realstar will deliver 278 one and two bedroom apartments and will have a team onsite to look after residents and manage the building. Peabody will manage 179 affordable homes, including 64 offered on a shared ownership basis. The development also includes a café, gym and sky lounge as well as a new permanent home for the Southwark Playhouse.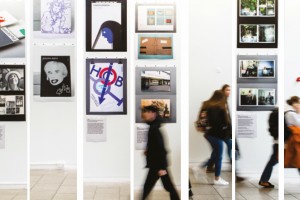 London College of Communication, UAL, is proud to be staying in the area and relocating to the new town centre development. Its new, cutting edge building will add to the college's rich heritage and will make it even more oppen and accessible to the local community.
London South Bank University, one of London's largest and oldest universities, has provided high quality education for more than a century. A dynamic institution, internationally renowned for the vocational nature of its courses, the univirsity has plans for expansion that include a new Learning Centre and Creative and Design Centre for its Newington campus.
Manor Place Depot is a former council waste depot and public baths which is being transformed by Notting Hill Housing into a mixed-use development. It will deliver 270 new homes, including 44 for social rent and 82 for shared ownership. The demolition of redundant buildings has begun and the first new homes are expected to be available from the beginning of 2019.
One the Elephant is Lendlease's landmark 37 storey residential development. It includes 284 homes as well as cafes and retail space on the ground floor. Sales from the scheme helped to fund Southwark Council's new leisure centre, the Castle.
The Signal Building is a 22 storey residential development on Newington Causeway, completed in 2014. It includes 38 residential units and 366 sqm of commercial floorspace.
Skipton House is a mixed-use development comprising 408 residential units; office, retail and leisure space; a 350-seat auditorium and a publicly accessible roof garden offering expansive views over London. It will also restore one of the neighbourhood's lost streets, Skipton Street.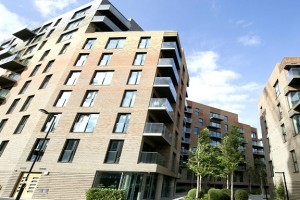 Trafalgar Place was Lendlease's first development in Elephant and Castle. Sited next to Elephant Park, it delivered 235 new high quality homes, including 25% affordable housing. Designed to sit naturally within its immediate surroundings, Trafalgar Place was recently awarded 'Best New Place to Live' and the 'Mayor's Planning Excellence Award' at the prestigious London Planning Awards.
Two Fifty One is a development on the former site of Eileen House, Southwark Bridge Road. It will include a 41 storey tower for residential and commercial use plus an eight-storey building for retail and office use.
Walworth Town Hall was damaged by fire in 2013. Southwark Council is currently re-consulting on its plans to rebuild the Town Hall as a new civic centre for the community (after the original estimate for refurbishment significantly increased). Although the council remains committed to the historic building, it estimates the original plans to restore the it and create a community hub (with a library and registrar service) will now cost roughly £36m (£16m more than originally budgeted for). The extra costs are down to an increase in building costs coupled with an extension to the scope of the project and technical complications (which only come to light following extensive survey work).
Meanwhile uses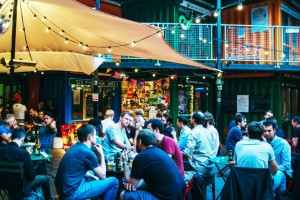 As the regeneration progresses, space is becoming available, temporarily, for a variety of 'meanwhile' uses. These help to ensure the area remains lively, as sites are redeveloped, while also creating opportunities for small businesses and community projects.
Artworks Elephant is a lively creative hub, built from recycled shipping containers, on the Elephant Park site. It's home to creative and small businesses, an event space, two bars, six restaurants and more. Artworks hosts regular live events including music and poetry, often making use of the open-air courtyard. The Artworks team have also launched a weekend market, next door, in the brand new Castle Square.
Newington Temporary Library, based at Artworks, is a temporary replacement for the one which was closed due to the Walworth Town Hall fire in 2013. It has 10,000 books for loan, free Wi-Fi, computers and study space for public use. It regularly runs events and activity sessions for both children and adults.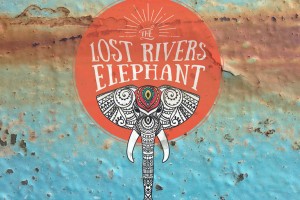 Lost Rivers Elephant is a temporary arts and entertainment venue next to Artworks on Elephant Road. It includes cabaret, live bands, performances and DJs – all served up with crisp craft ale and freshly baked pizza.
Grow Elephant Community Garden is a network of community gardeners making use of plots of land opened up by the construction work. The gardeners have moved several times since being established in 2012 and are currently based in New Kent Road as part of the Elephant Park site.
Hotel Elephant is a not-for-profit company, established in 2009 to support the borough's artists and makers. It provides affordable workspace and runs a programme of education projects, exhibitions, events and film screenings. Their newest venture is Spare Street – a row of railway arches dedicated to creative enterprise (named in honour of Walworth artist Austin Osman Spare) which opened last year (July 2016).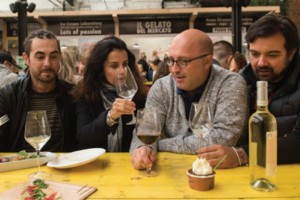 Mercato Metropolitano is an Italian market, supermarket and food and drink venue housed in a disused paper factory on Newington Causeway. Spanning over 45,000 ft, the market brings together small producers, farmers and artisans from across London and Italy. The site also contains a cookery school, vegetable garden and in-house cinema.