A pillar of Elephant and Castle for more than a century, LSBU continues to transform lives, businesses and communities to this day. Since its foundation in 1892, the university has helped almost 275,000 students to fulfil their ambitions.
A pillar of Elephant and Castle for more than a century
The university first opened its doors as the Borough Polytechnic Institute towards the end of Queen Victoria's reign. It focused on "promoting industrial skill, general knowledge, health and well-being of young men and women belonging to the poorer classes". Although much has changed since then, the mission has remained largely the same: to provide professional opportunities to all who can benefit.
As Entrepreneurial University of the Year 2016, LSBU is renowned for embedding enterprise in education; providing students with the knowledge to build their own businesses and with transferable skills suited to any career. But it's been a long journey to get to this point.
Towards the end of the 19th century, Elephant and Castle had some of the worst deprivation and social conditions in London. To help tackle this, in 1887, local educationist, Edric Bayley launched an ambitious fundraising campaign. He sent out more than 55,000 postal appeals, placing collection boxes on London's bridges and organising collections in workplaces across south London. His efforts resulted in thousands of individual contributions being combined with a grant from the City of London and match funding of £150,000 from the Charity Commissioners. The money enabled the institute to begin offering evening classes to hundreds of young south Londoners in trades and technical skills such as brick-laying, printing, hatmaking and leather-tanning.
The institute's spirit of civic engagement was put to use in both world wars: manufacturing munitions; teaching evening classes to servicemen and women and providing a community centre for people who'd lost their homes in the Blitz. It continued to expand after WW2 through merger with a number of specialist colleges and, in 1969, the Duke of Edinburgh opened a set of new extensions to the existing buildings, designed to house the expanding student population. The following year, the institute became the Polytechnic of the South Bank after incorporating a number of local colleges. In 1987 it appointed its first female director, Pauline Perry, and changed its name to South Bank Polytechnic.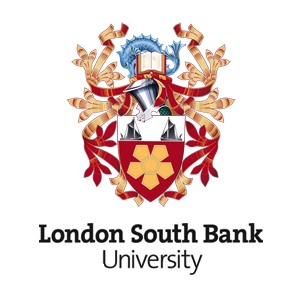 After being awarded University status in 1992, the name was changed again, to South Bank University, before it finally became London South Bank University in 2003. Since then, the university has continued to invest in its campus, adding the Keyworth Centre in 2003, K2 in 2009 and the new Student Centre in 2012.
LSBU's values have endured throughout its 125-year history. The university remains committed to both professional and technical education and to widening participation in education amongst the population of south London.
LSBU excels at adding extra value to the education it provides its students; building their skills and social capital. Around a quarter of LSBU's students are drawn from the local area and the university was ranked among the top 25 in the country for graduate starting salaries last year. With alumni spread throughout the world, LSBU has an international influence these days, yet still remains rooted in the local community and committed to delivering education to all.
The university has exciting and ambitious plans for the future. It has set itself a target to be London's top, modern university by 2020. It will continue to provide the very best student experience and to deliver real-world impact through its research and it will continue to transform its campus to ensure it's fit for learning in the 21st Century.
A version of this article was first published in the Elephant Magazine, Spring 2017