Emergence at London College of Communication
22 August 2019
Emergence is an exhibition and events programme at London College of Communication (LCC) opening in September.
It sees students and staff from the LCC Design School working with partners to explore what design can do to achieve goals of sustainable production and consumption, biodiversity, inclusiveness, social cohesion and environmental sustainability.
Emergence will celebrate the launch of the university's new MA Design for Social Innovation and Sustainable Futures course and will showcase LCC's work in bringing sustainability and responsible design practices to the heart of everything they do.
Featuring workshops, tours, performances, screenings, talks and displays – Emergence is a call to action for positive change.
Emergence runs from 14 September to 16 October.
Elmer at the Elephant
14 August 2019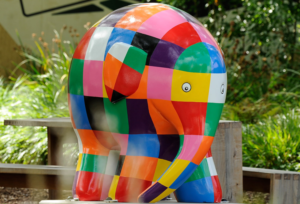 To celebrate Elmer the Elephant's 30th birthday, Lendlease has joined forces with event company Wild in Art; publishers Andersen Press; some very talented artists and a number of local community groups to create Elmer at the Elephant.
Ten statues, based on the much-loved patchwork elephant created by David McKee, have been placed around the streets and green spaces of Elephant Park.
Each elephant has been designed by artists working in collaboration with local community groups across Elephant and Castle.
Grab a trail map, try to find all the Elmers and read their plaques to find out more about each design.
Big screen fun at Elephant Park
5 August 2019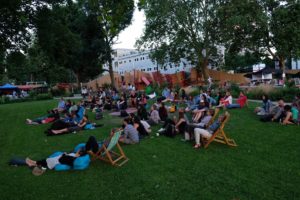 Enjoy a packed summer of sports, entertainment and films this summer with the new open-air screen in Elephant Park; the largest new park to built in central London for 70 years.
The big screen will be showing a variety of films including Ready Player One, Minions and the Italian Job, as well as live sporting events such as the Ashes and US Open. It's free family entertainment for everyone to enjoy and can be found in the heart of Elephant Park until early September.
Before some of the film evenings, there will also be food and drink stalls as well as face-painting for children and other family-friendly activities.
Clearing Open Day at London College of Communication
29 July 2019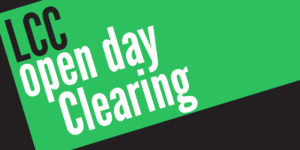 Thinking of a career in advertising, animation or design?
These are just some of the degree courses on offer at Elephant and Castle's world-leading London College of Communication (LCC).
And it's still possible to get on a degree course starting this September.
Visit LCC's Early Bird Clearing Open Day on Thursday 1 August to find out more about the courses, meet the tutors and to discuss your options. You'll also be able to take a tour of LCC's outstanding facilities and experience its unique atmosphere.
The tutors will give you feedback and, if they feel you're suitable for a LCC course they will advise you on what to do next.
Please note this event is only for September 2019 entry.
Celebrate National Park City Week with Shakespeare in the Park
23 July 2019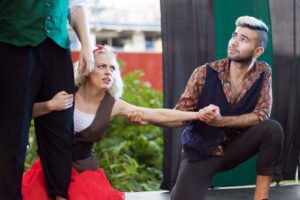 People's Company return to Elephant Park this weekend for two free performances of A Midsummer Night's Dream.
These special, outdoor performances of Shakespeare's magical tale of forest sprites are part of the London-wide National Park City Festival.
Yesterday, the Mayor of London signed a charter that seals London's position as the world's first National Park City.  To secure this status, City Hall has helped to fund the creation of hundreds of green spaces and the planting of 170,000 trees across London.
Throughout Elephant and Castle, more than 1,200 trees are being planted as part of the regeneration and £6m is being spent on renovating local parks. When complete, Elephant Park will be the largest new park to have been built in central London for 70 years.
A Midsummer Night's Dream takes place on Friday 26 and Saturday 27 July from 7-9.30pm.
The shows are free but tickets should be booked in advance.
Have your say on Walworth's new community space

18 July 2019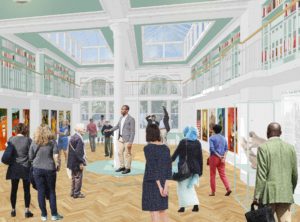 A new community space is being created in the former Newington Library next to Walworth Town Hall on Walworth Road.
General Projects – the company chosen by the council to help restore the town hall and develop the new community space – wants to hear from locals how they think the space should be used.
The consultation is running throughout the summer and the next event will be on Tuesday 23 July. The General Projects team will be at the memorial garden outside Walworth Town Hall from 4-7pm.
So stop by and have a chat.
Dads House comes to Elephant and Castle
10 July 2019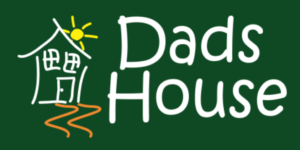 Following the loss of its long-term home a few months ago, Dads House – a charity which supports single fathers with the practicalities of raising their children alone – has announced it will set-up a temporary London hub in the former Southwark Works unit in Elephant and Castle shopping centre.
The new drop-in space will offer support to single fathers ranging from a cup of tea and a friendly chat to family law advice surgeries. Services also include cooking classes, Saturday morning Dads & Kids breakfast club, various social activities and plenty of help and advice.
South Social returns to Elephant Park

8 July 2019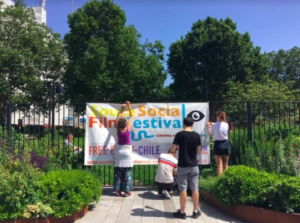 South Social Film Festival returns for its second year at Elephant Park on Saturday 13 July.
This year's installment of the free Latin American festival will celebrate Chile by way of independent cinema, world music and regional cuisine.
It will include a screening of Dominga Sotomayor's film, Tarde Para Morir Joven (Too Late to Die Young). There will also be live music from Silvia Balducci, Chilean empanadas, choripanes and humitas and Latin American cocktails.
South Social Film Festival is at Elephant Park on Saturday 13 July from 6.30-10.30pm. Tickets are free but should be booked in advance.
New traffic controls for Harper Road
5 July 2019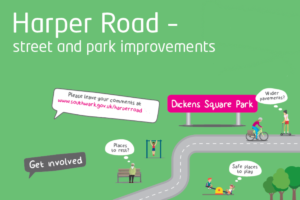 Southwark Council is implementing a permanent width restriction to Harper Road from September 2019 onwards.
This follows consultation with local residents and the success of trial measures which removed most large vehicles from the area, improved air quality and led to an increase in cycling.
Now the council is considering other improvements that could further reduce traffic and make the area healthier and safer and encourage more people to walk and cycle.
Mercato stars at markets conference

1 July 2019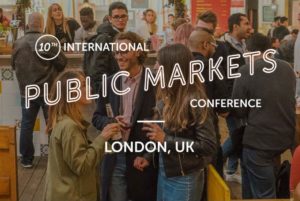 Elephant and Castle's Mercato Metropolitano was at the heart of this year's tenth annual International Public Markets Conference.
Britain's markets generate over £250m each year and employ more than 13,000 workers. The conference highlighted how markets can also be used as a tool to encourage community building and sustainable development.
The closing ceremony was held at Mercato Metropolitano, Newington Causeway, where its founder, Andrea Rasca spoke about the impact Mercato has made since its inception in 2016.
Pasley Park Fete

24 June 2019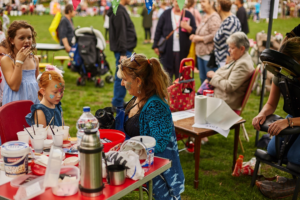 Elephant and Castle's Pasley Park Summer Fete returns on 29 June.
On Saturday 29 June, Pasley Park will be transformed with a free community festival for all the family. It will feature music and dance, the annual dog show, donkeys, games and the Walworth Community Garden Show along with food from around the world and local produce. There will even be an appearance by celebrity gardener Chris Collins (formerly of Blue Peter).
Pasley Park is a little park with a big history. It began life in the 1830s as the Surrey Zoological Garden (one of the first in London) where some 170 animal species attracted 8,000 visitors a day. Today it's a smaller and much more tranquil park which has won a Green Flag Award for excellence.
Organised by the Friends of Pasley Park and part funded by Southwark Council, the fete takes place at Pasley Park SE17 3ES from 12-5pm on Saturday 29 June.
Free activities at the Community Hub

21 June 2019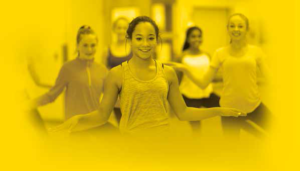 Following the success of free community wellness days such as Elefit, Elephant Town Centre is opening a Community Hub in the Elephant and Castle shopping centre on Monday 24 June.
This free space for the community will host wellness activities, fitness classes and arts & crafts workshops.
Classes will range from Afrobeats dance, chair yoga and over 60s cheerleading to upcycling, meditation, salsa lessons plus much more.
Southwark Works is moving

19 June 2019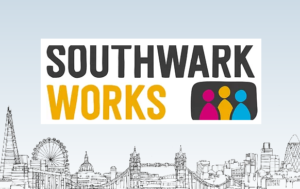 Southwark Works is a support service for unemployed people who live in Southwark.
It will move from its current location at Elephant and Castle shopping centre to 376 Walworth Road SE17 2NG in July.
The service, which supports people to help improve their quality of life, as well as their employment prospects, has been working with local residents for more than a decade.
The service will close for drop-ins from 11-23 July and will reopen at its new location at 10am on Wednesday 24 July.
Empowering Communities: West Central forum

14 June 2019
Southwark Council has unveiled a new approach to community involvement which will replace Community Councils.
Taking a fresh look at how communities work together and interact with the council, the Empowering Communities programme is a new approach to engaging people in the issues that affect them at a very local level. It also strengthens the role of local ward councillors.
Ward councillors will lead Ward Meetings in each of the 23 wards at least six times a year. In addition, five councillors will each take on a new Community Champion role to cover five multi-ward forums for the borough.
The Community Champion for the new West Central area forum, which covers Elephant and Castle, is Cllr Dora Dixon-Fyle and the first meeting will be held on Wednesday 19 June.
£1m fund to improve Walworth's air quality

13 June 2019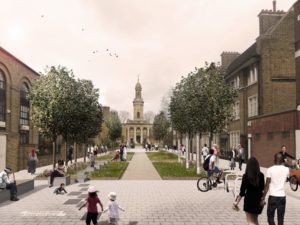 Southwark Council has secured funding to create a new Low Emission Neighbourhood in Walworth.
The council will match a £500k grant (secured from the Mayor of London's Air Quality Fund) to create a total fund of £1m.
The money will be used for projects that help reduce air pollution and make living in (and passing through) the Walworth Low Emission Neighbourhood, a greener, cleaner and safer experience. It will also help to make the area a better place to walk.
The council will consult on possible changes to the streetscape; aimed at opening up the roads for those who live on them. Other proposals include plans to reduce rat-runs through residential areas; improve the flow of buses and encourage people to walk and cycle more and make greater use of public transport.
Creative Elephant

11 June 2019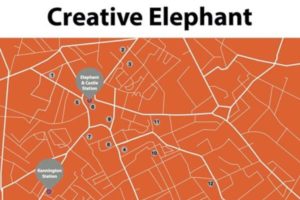 Taking place over five days in and around Elephant and Castle, Creative Elephant shines a spotlight on the wealth of creative talent and lively venues that thrive in our neighbourhood.
From exciting new choreography to cutting edge club nights and from radical theatre to radio shows, Creative Elephant features the rising stars of tomorrow across art, dance, design, music, screen and theatre. Prepare to be amazed.
Creative Elephant takes place from 19-24 June and features more than 20 events at 13 local venues.
The Greatest Show
10 June 2019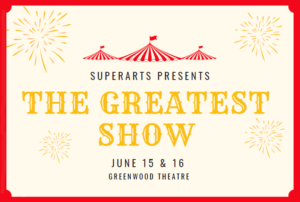 Elephant and Castle's Superarts Academy of Performing Arts presents The Greatest Show.
Performing to music from The Greatest Showman, Mary Poppins and The Lion King, the Superarts students (aged 3-17) promise a packed evening of entertainment.
The show will include guest appearances by Diva Dance Company and tribute videos for Walworth stalwart Irene Hayes, the founder of Superarts who received a BEM in the Queen's New Year Honours List earlier this year.
So come along and bring your children and families for a night of great entertainment from this longstanding Elephant and Castle institution.
The show takes place on 15 and 16 June at the Greenwood Theatre (London Bridge).
Southwark Council wins Living Wage Champion Award

6 June 2019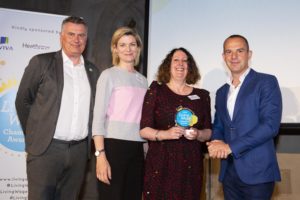 Southwark Council has won a Living Wage Champion Award.
The award recognises the council's commitment to the Living Wage, including its work with Lendlease at Elephant Park.
Elephant Park is set to be the first Living Wage Zone in the country.
All 1,400 workers involved in the construction of Elephant Park are paid the real Living Wage. Now this same commitment will be extended to cover the entire completed development. This will include those employees who work at the 50 new businesses and the 50,000 sq ft of workspace due to be delivered at Elephant Park.
Kristy Lansdown, Lendlease's Project Director of Elephant Park said: "We're immensely proud of what we're delivering at Elephant Park in partnership with Southwark Council, and we couldn't do this without the hard work and dedication of the people who are helping us create this special part of London. Paying the Living Wage is good for everyone, it strengthens the local economy and is simply the right thing to do."
Summer in the Elephant: 7-9 June
3 June 2019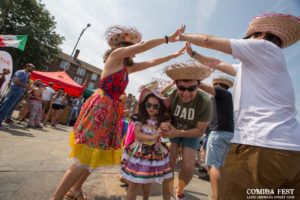 Summer in the Elephant kicks off in earnest this weekend with a range of sunshiney happenings throughout the neighbourhood.
Elephant Park presents Junina Fest. Also known as the festa de São João, Elephant Park's version is a London take on the national party held in Brazil each year to celebrate the harvest. Expect Brazilian food, music, dance and much more. Find out more
Mercato Metropolitano plays host to the South Social Film Festival. In celebration of independent Spanish cinema, Mercato presents a special screening of Arantxa Echevarria's Carmen y Lola accompanied by flamenco workshops and Spanish-Colombian tapas supplied by La Cumbia London. Find out more
Pullens Yards throws open its doors for the annual Summer Open Studios. Featuring more than 50 local artists, this is a great chance to visit this cluster of picturesque Victorian workshops. Purchase a hand crafted gift or two or just come for a potter around, enjoy the sunshine and soak up the festive atmosphere. Find out more
The Elephant is playing its part in London's Open Garden Squares Weekend. Local gems featured in this year's programme include Walworth Garden, the Jamyang Buddhist Centre and Merrick Square, plus the Friends of Nursery Row Park are hosting their own Farm in the Park on Saturday. Find out more
Lastly, local gallery, Drawing Room is also getting back to nature. It starts on Saturday with Modern Nature X Planet Art – a free workshop for young people exploring how artists through history have taken inspiration from nature. This will be followed by a talk (for all ages) from horticulturalist Jonny Bruce about the filmmaker, Derek Jarmen's famous Dungeness garden.  Find out more
D-Day 75: IWM London

1 June 2019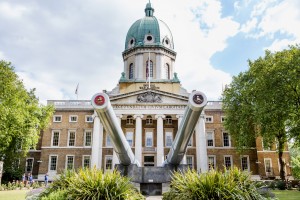 6 June marks the 75th anniversary of D-Day, the start of the Second World War operation to liberate Europe via an invasion of Normandy.
Elephant and Castle's Imperial War Museum is commemorating the anniversary with a special exhibition of pictures taken by the renowned war photographer, Robert Cappa.
Cappa was one of four press photographers permitted to cover the American beaches on D-Day where he bore witness to the largest amphibious assault in history. His photographs were later published in LIFE Magazine. With a circulation of approximately 3.25 million copies, they helped shape the world's visual understanding of the Normandy landings.
In addition to the Cappa photographs (which are on show until 29 September) the Imperial War Museum has a vast collection of exhibits and permanent galleries covering every aspect of the Second World War.
Musicity x Low Line
31 May 2019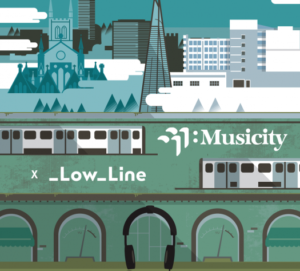 Part of the London Festival of Architecture, Musicity x Low Line sees fifteen locations along the emerging Low Line – a new walking route along Southwark's railway viaducts, from Bankside to Bermondsey – come alive with new music created especially for each site.
Fifteen musicians and recording artists have created fifteen audio tracks responding to locations in and around the railways arches. Each composition can be streamed and downloaded, free of charge, but only by visiting each location with a smartphone. Once there, you can listen to the new music on musicityglobal.com while taking in the architecture and neighbourhood that inspired it.
Among the buildings, streets and spaces with their own soundtrack are Old Union Yard, Borough Market and Bermondsey Street tunnel. Previous sites to get their own Musicity x tracks include Elephant and Castle locations; the Faraday Memorial, Shopping Centre and Siobhan Davies Dance studio. Musicity x Low Line launches on 4 June.
LCC Degree Shows 2019
27 May 2019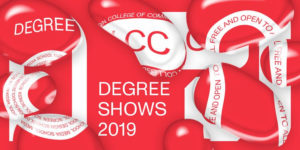 The London College of Communication (LCC) degree shows start this week.
These shows, which are open to everyone and free to visit, are a great way to find out more about the fascinating work being produced in Elephant and Castle by creatives studying at LCC. The student exhibitors are the next generation of leaders in their fields, exhibiting an array of work that pushes the boundaries of the design, media and screen industries.
Show 1 featuring work from students studying at LCC's Media School runs from 30 May to 1 June.
Show 2 featuring work from LCC's Design School and Screen School runs from 19 June to 22 June.
Bright ideas for new Library and Southwark Heritage Centre
15 May 2019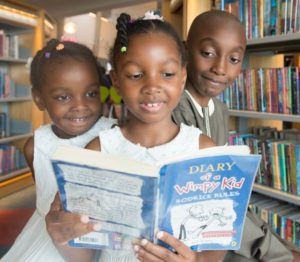 As part of the community consultation for the new Walworth Library and Southwark Heritage centre, a number of drop in sessions have been arranged so you can have your say.
You can call in at your convenience on 28 and 30 May to tell us what you love about libraries and museums; what you find curious about Southwark and what you would wish for in this exciting new community facility.
– Brandon Library 3-5pm Tuesday 28 May
– Camberwell Library Tuesday 28 May 6-8pm and  Monday 3 June 3-5pm
– East Street Library Thursday 30 May 10am – 12pm
– John Harvard Library Thursday 30 May 5pm-7pm and Monday 2 June 12-2pm
If you're unable to come to one of these sessions remember you can complete the online consultation or just call into your local library and make your comments.
Jewell Street arches
7 May 2019
17 newly refurbished railway arches are now available at low rent in Elephant and Castle.
The arches, just off Camberwell Road, are the latest addition to the emerging Low Line, a new walking route along the railway viaducts from Blackfriars to Camberwell. It continues the trend set by Bankside's Flat Iron Square and Union Yard and Elephant and Castle's Spare Street (five refurbished arches which opened in 2016 and now house local arts organisation, Hotel Elephant).
These latest arch conversions are a great opportunity for small or start-up businesses looking for inexpensive premises.
Zara: the giant baby due on 10 May
1 May 2019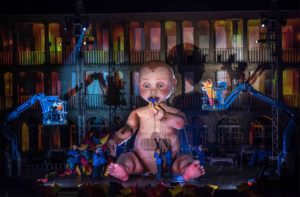 Zara is a giant outdoor theatre event coming to Geraldine Mary Harmsworth Park, Elephant and Castle.
Featuring a baby bigger than a double-decker bus; 3D projections and a large cast of local performers, Zara is the epic story of one learning disabled mother, Zara, and her fight to protect her baby.
When Eva was born, her mother wasn't prepared for what was coming next. Eva is no ordinary baby. Eva is a giant threat to society. The army is called; the world's media descend on Britain, there are protests and placards, opinions and destruction. And there is Zara, her mother. A mother who will defend the child she loves with all her might. A mother against the world.
Part of the council's Southwark Presents programme for 2019, the show takes place on 10 and 11 May.
Tickets cost £8 or just £4 if you're a Southwark Presents Card holder.
Illuminated Spring at Elephant Park
23 April 2019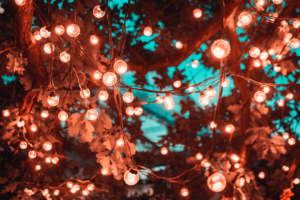 Elephant Park has collaborated with the creative team at Emergency Exit Arts to put on a free spring spectacular for all Elephant and Castle residents.
Illuminated Spring will feature fire installations, glowing artworks, giant lanterns (created with local school, Ark Academy) and a host of hidden surprises. Bring your friends, family and neighbours, and wander through this beautiful installation.
Kate Scanlan, events lead at Elephant Park, said: "We've worked really hard to create a special experience to 'wow' and delight children and adults. It's a great opportunity to show off the green park space and bring the community together – so pop down and say hi!"
Illuminated Spring takes place at Elephant Park on Friday 26 April from 6:30-9pm. The event is free but booking is required.
The Spring issue of the Elephant Magazine is out now
18 April 2019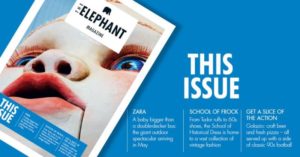 The Elephant Magazine is available throughout Elephant and Castle.
Pick up your copy in your local cafe, pub or library.
In this issue:
ZARA – the outdoor spectacular arriving in May
Elephant Park and the Walworth connection
School of Frock – the Elephant's best kept secret?
Have your say on the new Library and Southwark Heritage Centre
15 April 2019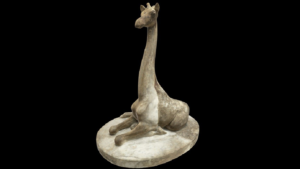 Southwark Council is creating a new Library and Southwark Heritage Centre on Walworth Road in two new units provided by Lendlease.
As well as essential library services, such as reading; community meeting space; internet access and children's sessions, the new centre will also include space for heritage and cultural displays.
The centre will provide an opportunity to showcase some of the Cuming Collection formerly housed nearby at Walworth Town Hall and will host a rolling programme of heritage exhibitions and educational activities for children and young people.
The council wants to know what you would like to see at the new facility. You can make initial comments online or at your local library until the end of May.
Elefit comes to Elephant and Castle
10 April 2019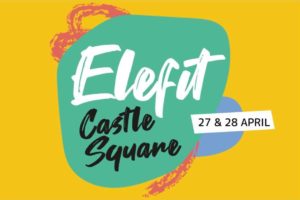 Elefit is a free fitness and wellness weekend coming to Castle Square, Elephant and Castle on 28 and 29 April 2019.
Elefit will be a a weekend of feel good fun for all to enjoy. Highlights include Castle Leisure's SilverFit cheerleading classes for over 65s; a meditation class led by Jamyang Buddhist Centre;  RnB yoga with Gymbox and a Ministry of Sound 80s workout. There will even be a toddler rave run by Raver Tots.
As well as all the classes, Elefit also offer the chance to sample some delicious, healthy treats. There will be free smoothies from well-known health brand, Innocent and, local restaurant, Tupi will be selling healthy snacks with a Latin American twist. And if it all gets too tiring, you can get a boost with free samples of sugar-free energy gum from Blockhead and local firm, Hej will be serving healthy coffee alternatives from their new 'Ernie milk float'.
Celebrate International Dance Day at Elephant Park with Superarts
8 April 2019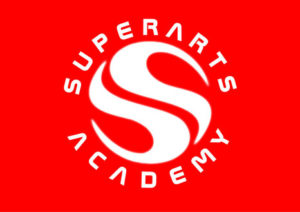 Elephant and Castle's Superarts academy and performing arts school will celebrate International Dance Day with a free event at Elephant Park on Saturday 27 April.
Organised in aid of Charity:Water, it promises to be a fantastic day of movement and joy.
Get ready to be wowed by spectacular performances from local talent, showcasing dance styles from around the world, and cap the day off at a fabulous dance party DJ'd by Chocolate Bear Productions.
And, best of all, Superarts want you to get involved too. So whether you love ballet, street or Bollywood dance, get down to Elephant Park for a day of performances and workshops guaranteed to get your feet moving.
Superarts International Dance Day will be held at Elephant Park on 27 April from 11am to 6pm. No need to book, just bring your energy and be prepared to have a good time.
Kids' Fit for Sport activity camp at the Castle
3 April 2019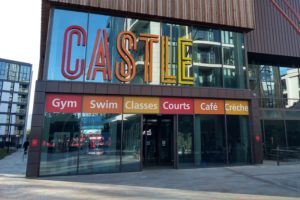 The Castle Centre's Fit for Sport Easter activity camp for children starts on Monday and there's still time to book.
Fit for Sport camps are designed to engage all children (4-12 years old) through multi-sports, games and arts and crafts so that they can make friends and keep active throughout the holiday. Ofsted-registered, the camps are run by trained professionals, providing school holiday childcare within a safe, supportive and fun environment. This camp will take place at the Castle Centre and Geraldine Mary Harmsworth Park throughout the Easter holiday (8-18 April).
The Castle is the £20m Southwark Council leisure centre, funded by Lendlease, that opened in 2016.
As well as holiday activities, the Castle offers a full range of sports facilities and classes throughout the year including free swim and gym for Southwark residents (young and old).
36 local businesses secure new home in the heart of Elephant and Castle
22 March 2019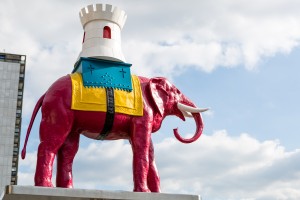 36 local traders from the Elephant and Castle Shopping Centre have been offered the opportunity to move into new affordable business space just metres away from their current location.
Southwark Council and developer Delancey have worked closely with individual businesses to find the right solution for them, with some offered spaces in the planned retail hub at Castle Square, some moving into the affordable units reserved for shopping centre traders at the base of the Elephant One building next door, and others opting for space in the affordable 'Elephant Arcade' at the ground floor of Perronet House.
Once offers have been accepted, businesses will be supported to make the necessary arrangements for their future move.
With no closure date announced, the shopping centre remains open for business.
Get walking this spring
15 March 2019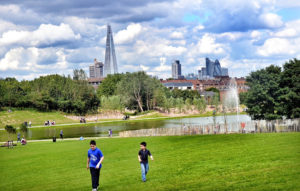 Next week marks the official start of spring.
So what better time to get out and about, take a stroll and enjoy some of Elephant and Castle's wonderful green spaces?
Throughout Elephant and Castle, new public spaces, tree planting, better connections and new routes are combining to make the neighbourhood a better place to walk.
Now, Lendlease has published a handy guide to the East Walworth Green Links walking route. Starting at Elephant Park in the north and ending at Burgess Park in the south, it takes in a further five green oases, en route.
Along the way, walkers can take in the sights and sounds that each park has to offer, including the community orchard and vegetable garden at Salisbury Row Park and the meadows at Surrey Square.
Millwall Back the Bakerloo
5 March 2019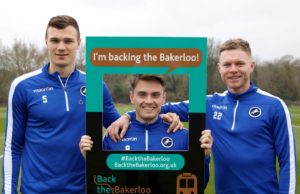 Millwall has become the first London football club to announce its official support for the Back the Bakerloo campaign.
Southwark and Lewisham councils have come together to get the whole of London behind plans to extend the Bakerloo line from Elephant and Castle to Lewisham and on to Hayes.
This extension to the Tube network will dramatically improve local transport links – relieving the load on bus and rail – and will make south London more accessible than it's ever been before.
It will also help to create thousands of new jobs and new homes, including affordable homes, in the Old Kent Road area.
Up to £50k for your community project
4 March 2019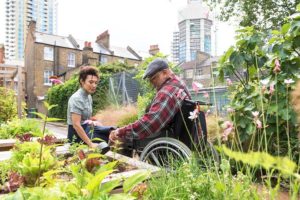 Crowdfund London gives you the opportunity to pitch new ideas – big or small – for community-led projects to make your neighbourhood even better.
You could get a pledge of up to £50,000 to support your campaign.
Crowdfund London uses crowdfunding technology from Spacehive to raise money for community-led projects across the city. Successful projects have included a self-build community space in Lewisham, a library of things in Crystal Palace and a market run by and for teenagers in Barnet.
In Elephant and Castle, Crowdfund London has supported the Art Academy on Walworth Road and the Castle Place Project from the team behind Lamlash Garden.
The 2019 programme was launched by the Mayor of London in February and the deadline to start your campaign is 1 May 2019.
You don't need to have done anything like this before to get involved: you can find out all you need to know on the Mayor's website and you can sign-up to take part in a free information event or workshop too.
Stanley Kubrick Archive goes on display
25 February 2019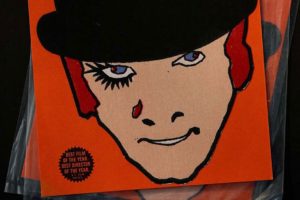 Treasures from the Stanley Kubrick Archive, held at Elephant and Castle's London College of Communication, are to go show in a major new exhibition at the Design Museum.
A New Yorker by birth, the acclaimed film director had a unique relationship with Britain and especially London, where he created the battlefields of Vietnam for Full Metal Jacket, an orbiting space station for 2001: A Space Odyssey and Dr Strangelove's infamous war room. This April, Stanley Kubrick: The Exhibition will see rare material from the archive exhibited in the capital for the first time.
The exhibition will offer a unique insight into Kubrick's work through original props, costumes, models and photographs, while tracing the design story behind his films.
It runs from 26 April to 19 May and will be accompanied by a season of films at the British Film Institute – just 15 minute's walk from the Elephant – on the South Bank.
Find out more about the Stanley Kubrick Archive
Find out more about the exhibition
Zara is coming to the Elephant
19 February 2019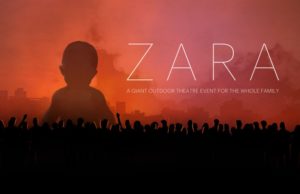 Zara is a giant outdoor theatre event coming to Geraldine Mary Harmsworth Park, Elephant and Castle, in May.
Featuring a giant baby, 3D projections and a large cast of local performers, Zara is the epic story of one learning disabled mother, Zara, and her fight to protect her baby.
When Eva was born, her mother wasn't prepared for what was coming next. Eva is no ordinary baby. Eva is a giant threat to society. The army is called; the world's media descend on the UK; there are protests and placards, opinions and destruction. And there is Zara, her mother. A mother who will defend the child she loves with all her might. A mother against the world.
Part of the council's Southwark Presents programme for 2019, Zara is A Mind the Gap and Walk the Plank co-production. It takes place on 10 and 11 May 2019.
Community grants of up to £10,000 now available
12 February 2019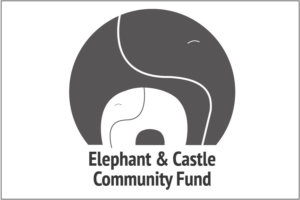 The 2019 Elephant and Castle Community Fund has gone live.
This is your opportunity to apply for grant funding to support an existing project or to get something new and exciting off the ground.
Since it was established by Lendlease and Southwark Council in 2012, the fund has awarded more than £200,000 to local community organisations and directly benefited thousands of local people. From film projects and school drama to skill-sharing and language classes, the wide range of initiatives supported so far reflects the amazing breadth of talent that exists in Elephant and Castle.
This year, the grants on offer are between £500 and £10,000 and the deadline for applications is midday Monday 8 April 2019.
Your project must be based in the Elephant and Castle regeneration area and should address one or more of the five themes below:
Further Education / Skills Building / Training and Entrepreneurship
Arts and Culture
Environment
Older Residents
Wellbeing
If you're interested you can apply online and there are also a couple of dates in March when you can get face to face help with your application.
The Blue Elephant and Southwark Playhouse win big at the Offies

5 February 2019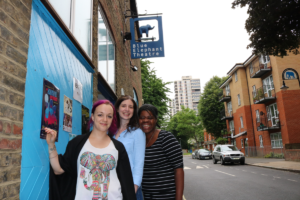 Elephant and Castle's two local theatres, Southwark Playhouse and The Blue Elephant, both enjoyed huge success at the Offies this week.
The Off-West-End Awards – or Offies for short – were held on Sunday in the newly reopened Grand Hall at the Battersea Arts Centre.
Southwark Playhouse won for its revival of The Rink while The Blue Elephant Theatre scooped five awards in the People's Vote including 'Most Welcoming Venue' and 'Best Programming Policy'.
The Playhouse, which has established itself as a firm favourite amongst locals during its tenure on Newington Causeway, is due to expand into a new purpose-built venue this autumn as part of the regeneration of nearby St Mary's Churchyard. Meanwhile, The Blue Elephant – a small theatre with a particular focus on working with the local community – celebrates 20 years in the neighbourhood, this year.
Find out more about The Blue Elephant
Find out more about Southwark Playhouse
Find out more about the Offies
Construction starts on The Kite
4 February 2019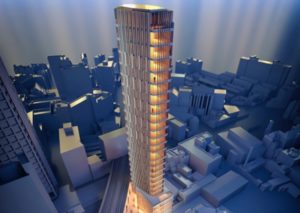 Work has begun on The Kite, a 25-storey tower on Newington Causeway.
Situated between Southwark Playhouse and the Signal Building, when complete, this mixed-used scheme, from Neobrand, will house a 140 room hotel, 48 apartments (including 15 affordable homes) and retail at ground level.
Designed by SPPARC Architecture (the firm behind the Music Box on Union Street) the development will also create a new pedestrian route linking Newington Causeway to Tiverton Street – helping to make Elephant and Castle a better place to walk.
Dima Beautiful opens on Sayer Street
29 January 2019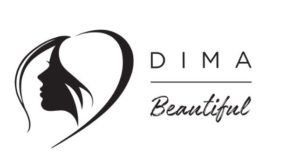 Dima Beautiful has opened at 4 Sayer Street Elephant Park.
It's the first retailer to open on Sayer Street – Elephant Park's new street featuring local and independent businesses, set to bloom as more traders open their doors later this year.
Locals will recognise the name Dima Beautiful, as the business was one of those based in Artworks, the temporary business and retail hub which closed in December. Its new premises at Sayer Street, which opened last Friday, is the unisex salon's first permanent home.
Business owner Nadia, who is thrilled to be expanding her business in Elephant and Castle, said: "I'm extremely excited to be opening Dima Beautiful in Elephant Park. I'm aiming to offer customers a pampering experience whether they're simply popping in for an express treatment or spending the whole morning or afternoon with us."
Elephant Park developer Lendlease is committed to helping new and existing companies in the area and has given support to Nadia throughout the relaunch of her business.
MM Factory comes to Elephant Park
22 January 2019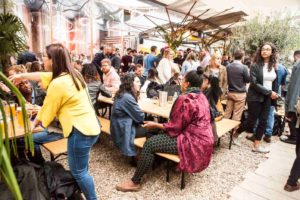 The team behind Mercato Metropolitano, the popular Italian food market and dining venue on Newington Causeway, are set to launch a second operation at Elephant Park in the summer.
MM Factory will combine an urban production centre – a unique and immersive food experience where customers will be able to observe and participate in the traditional arts of food production – with Mercato's signature mix of micro-restaurants and high-quality, sustainable food concepts from around the world.
MM Factory will be situated at an important gateway to Elephant Park. Facing onto Sayer Street  – a new street for local and independent businesses – and overlooking Walworth Square, it will help to establish this part of Elephant Park as a new food hub for London.
New Year's Honour for Elephant and Castle's Irene Hayes
21 January 2019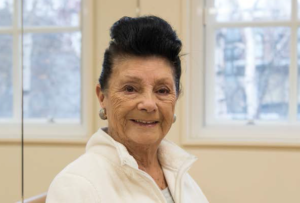 Irene Hayes, better known as Rene from Superarts Dance Academy, has been awarded a BEM in the New Year's Honours List.
Rene has been teaching dance and the performing arts to local children for more than 50 years at her non-profit dance academy just off Walworth Road.
Many of her pupils have gone on to enjoy great success in West End shows, television and theatre around the world. And anyone who's lived in Southwark for any length of time is bound to have come across some of the current crop of young dancers performing in shows and events throughout the borough.
The BEM (Medal of the Order of the British Empire) is awarded to people for 'hands-on' service to the local community. In Rene's case, the award comes in recognition of her lifetime of service to dance and the community in Southwark.
You can read more about Rene and Superarts here
A new library for Walworth

16 January 2019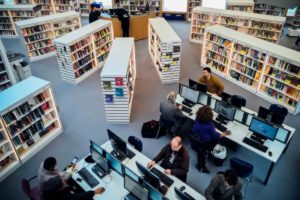 Southwark Council is honouring its commitment to provide a new library and heritage centre for Walworth.
A report, that sets out plans for a new library and heritage centre on Walworth Road, will be considered by Cabinet Members on 22 January.
The council plans to secure units in the new Elephant Park development on a long-term lease from Lendlease. If the report is approved, work to prepare the new library and heritage centre will start directly.
The council will work closely with the local community and schools to ensure it meets the needs of its users. In addition to library services, it will include space for heritage and cultural displays, creating an opportunity to showcase some of the Cuming Collection and to celebrate Southwark's great heritage.
Town Centre development approved
14 January 2019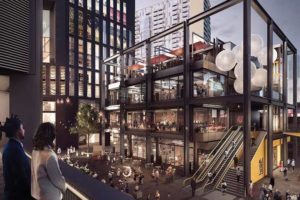 Planning permission to build a new town centre for Elephant and Castle was formally granted by Southwark Council on 10 January 2019.
The scheme, which involves redeveloping the shopping centre along with the adjacent London College of Communication site, will create 979 new homes, 35% of which will be affordable homes, including 116 at social rent. It will also provide new leisure space, shops and restaurants and a cutting-edge new campus for the university.
The development will open up new walking routes through the area and help to make Elephant and Castle more accessible for pedestrians. There will also be a new entrance and ticket hall for the Northern Line tube station.
Proposals to create a temporary retail village at nearby Castle Square have also been approved. Alongside space at Perronet House and Arch Street, Castle Square will provide affordable units for traders relocating from the shopping centre as well as opportunities for other businesses which are just getting started.
Have your say on the future of Walworth Town Hall

7 January 2019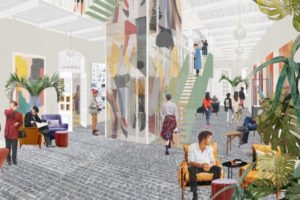 There's still time to have your say on proposals for the future of Walworth Town Hall, the Grade II listed building that was gutted by fire in 2013.
Southwark Council is consulting on two proposals to help bring the building back into use – one from Castleforge and the other from General Projects. The latest round of consultation began on 22 November and runs until 21 January.
You can read about the two proposals, download presentations and provide your feedback via the council's consultation hub . The council has also published a video of the recent consultation session held for local residents at the Art Academy on 12 December.
All consultation responses will feed into an evaluation, leading to a report to Southwark Council's Cabinet in spring 2019. Read more about the background to the project at www.walworthtownhall.com.
Read archived news from last year (2018)