New protection for local heritage

5 Dec 2023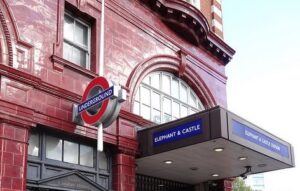 The Bakerloo Line station; The Tankard pub and even a little-known monument, just off Morecombe Street, are amongst the buildings in Elephant and Castle to feature on Southwark Council's first Local List.
In total, some 2,400 historic buildings, across the borough, have been given a new, protected status by the council, including many in Elephant and Castle and Walworth.
The oxblood fascia of the Bakerloo Line station is a well known landmark for every south Londoner and the Tudor-styled Tankard pub will be familiar to anyone who has ever taken a bus along Walworth Road. Other sites on the list, however, such as the monument to Richard Holbert, might come as a surprise, even to lifelong locals.
Entries on the Local List are not afforded the same protection as a national listing but they do reflect the council's commitment to protecting local heritage.
Being listed means the council will now have to consider the localised merit of a site when making planning decisions.
Find out more and see the full Local List
Kennedy's restored to former glory

29 Nov 2023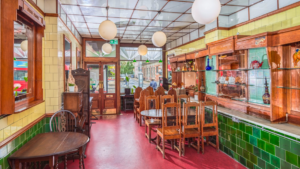 A precious piece of Elephant and Castle's history has been restored at 305 Walworth Road.
The Grade II Listed Kennedy's building is a notable example of a butcher's shop from the 1920s in Art Deco style.
The first Kennedy's shop opened in 1877 in Peckham and the family-run chain eventually expanded to nine more branches across south London, including this one in Walworth Road.
The shop is located in the Walworth Heritage Action Zone (HAZ) which aims to promote the rediscovery and enjoyment of Walworth as a historic urban village. Southwark Council and Historic England funded the £60k restoration.
Celebrate Christmas in Castle Square

13 November 2023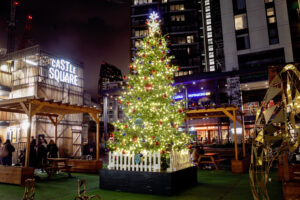 The Castle Square Christmas lights will be switched on by the Mayor of Southwark on Friday 24 November.
Come along to the square between 3:30pm to 7:30pm for an afternoon of celebration and festivities to get your Christmas started.
As well as the lights switch-on, the celebration will also include plenty of festive food; Christmas carols by the Elephant and Castle Community Hub Choir; a performance by the Southwark Brass Band and a number of special guests.
Green fund for community buildings

30 Oct 2023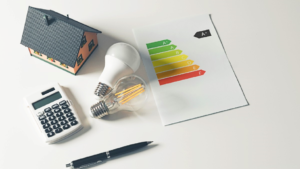 Southwark Council has launched a new fund for community groups, schools and faith groups to make green improvements to their buildings.
Southwark Community Energy Fund is now open for applications from all groups with charitable or not-for-profit aims which are based in or work in Southwark.
The fund will distribute grants of up to £50,000 to support community energy projects that produce renewable energy (such as solar panels or heat pumps), improve the energy efficiency of their buildings and reduce carbon emissions.
There's also funding available to help groups of residents or neighbours come together and form a community energy group or cooperative. 
The application window is open until 22 January 2024 and you can join a free, online event on 14 November for more information.
Join the Southwark Climate Collective

18 October 2023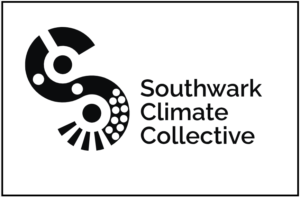 The Southwark Climate Collective is a free 12-month programme supporting small and medium sized business in the borough to take action on climate change.
Your business can get help to improve energy use, freight, waste and supply chains. 
The project is a partnership initiative funded by the UK Shared Prosperity Fund and supported by the Mayor of London. Led by Better Bankside, the partnership also includes Southwark Council, Team London Bridge, The Blue Bermondsey and the Elephant and Castle Business Forum.
Sign-up today to access the tools and support you need to make a real difference in the fight against climate change. 
Find out more and register your business
E-Cargo bikes available to hire

11 Oct 2023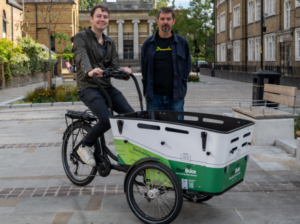 Southwark Council now has four electric cargo bikes available for businesses, community groups and individuals to hire.
Southwark is the first London borough to introduce a community e-cargo bike share scheme.
The bikes, which have been introduced through the council's Streets for People initiative, are part of the OurBike network . There are now four bikes available to hire (by the minute) including one in Elephant and Castle based at Louis Louis on Walworth Road.
Cargo bikes are a great way of transporting goods across the borough. They are fast, cheap, good for the environment and they don't pollute the air. Chris Greenwood, who runs Louis Louis, uses e-cargo bikes to deliver baked goods between his main kitchen in Walworth and and his other cafes around the borough.
The Southwark scheme is run by Peddle my Wheels on behalf of the council. 
Find out more about Streets for People
Free Youth-Wellness Sessions
5 Oct 2023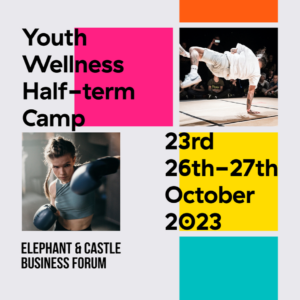 The Elephant and Castle Business Forum is hosting a free wellness camp for young people during the October half-term.
The activities on offer include street dance, martial arts and fitness classes.
There are sessions for both secondary school children and primary school children. All the classes will be held at the Tree House in Elephant Park on 23, 26 and 27 October.
Find out more and sign-up for street dance (ages 12-18) 
Find out more and sign-up for street dance (ages 6-11) 
Find out more and sign up for martial arts and fitness (ages 12-18)
Black History Month

2 October 2023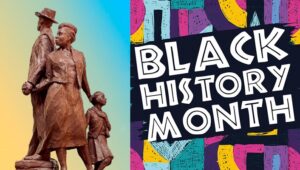 Celebrate Black History Month in Elephant and Castle.
October is Black History Month and this year's celebration is particularly special as it is also marks the 75th anniversary of the arrival of the HMT Empire Windrush .
Southwark Council is supporting and promoting a host of Black History events, across the borough, throughout the whole of October. Highlights, here in Elephant and Castle, include:
Black Joy: On Stage: a series of storytelling workshops led by acclaimed writer, actor and facilitator, Nicole Acquah at the Blue Elephant Theatre.
Windrush 75: an exhibition exploring the local experiences of the Windrush generation at Southwark Heritage Centre and Walworth Library
Șérenike Artisanal Spa: a hands-on celebration of Africa's diverse, ancient skincare and beauty rituals, including natural beauty product making at the Tree House, Elephant Park.
Get the full details on all these events and many more
£600k Neighbourhoods Fund

29 Sept 2023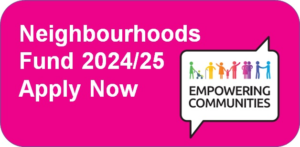 Applications are open for Southwark Council's Neighbourhoods Fund.
The council has £630,000 to spend on community projects that make a difference to local people and neighbourhoods throughout Southwark.
Grants of up to £5,000 each are available for projects that encourage people from different backgrounds to work together; promote respect and consideration for others; improve your neighbourhoods (eg; through community clean ups).
The deadline for applications is midday, Monday 23 October 2023. The projects must take place between 1 April 2024 and 31 March 2025.
Cleaner Greener Safer fund

11 September 2023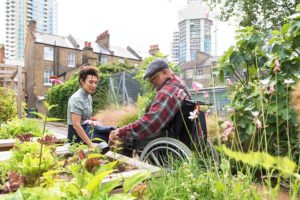 You can apply for up to £50k from Southwark Council's Cleaner Greener Safer fund for your community projects.
Cleaner Greener Safer (CGS) funds projects from residents and local organisations who want to improve their neighbourhood. Maybe you want to create a community garden or perhaps you live near a play area that could do with a revamp? 
If your idea is to make permanent, physical improvements to your local area, then CGS can help.
The council has already supported more than 4,000 projects through CGS, including playground renovations, upgrades to sports facilities, new cycle parking, tree planting, fencing, and lighting improvements. Grants range from £100 for small gardening projects up to £50,000 for larger construction projects.
The deadline for applications is Monday 15 October.
Urban Elephant festival: 15 to 16 Sept
29 August 2023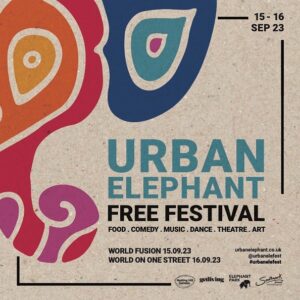 The Urban Elephant Festival will return this September thanks to Southwark Council's Thriving High Streets Fund.
Based around the theme of World Fusion the festival aims to showcase the cultural and artistic diversity of our neighbourhood.
The festival, which is free and open to everyone, will take place in Castle Square, Elephant Park, Sayer Street and Walworth Square on 15 and 16 September (with an extra event on 17 September for invited guests).
Entertainment will include circus performers, acrobats and a range of musicians from across the world including Latin America, Somalia and India.
This free, family friendly event begins at noon on Friday 15 September and continues through to 6pm on Saturday. Full details of timing, performances and locations can be found on the Urban Elephant website.
Carnaval del Pueblo 25th Anniversary
14 August 2023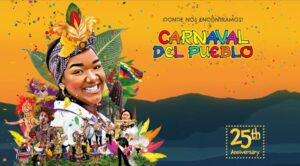 Carnaval del Pueblo returns to Burgess Park to mark its 25th Anniversary on Sunday 20 August.
Carnaval del Pueblo is a free, family festival featuring Latin American music, dance, theatre, arts and food. The carnival runs from 11am through to 10pm and will include a parade along Old Kent Road arriving at Burgess Park at 2pm.
This year's event includes a food market, fairground, salsa tent and a main stage featuring DJs and live music.
You can expect delicious food from across South America, including an array of Colombian, Ecuadorian, Mexican, Bolivian, Argentinian, Cuban, Brazilian and Peruvian dishes. On the main stage there will be live performances from Charlie Cardona, Roberto Pla's big band, the Omar Puente sextet and many more. And there will even be a mini Carnavalito Village especially for those with young children.
This year's carnival is made possible by a number of sponsors and funders including Southwark Council.
Southwark Climate Collective
2 August 2023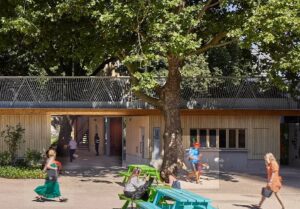 The Elephant and Castle Business Forum is working with Better Bankside and other borough partners on the Southwark Climate Collective.
This pioneering project aims to reduce the impact that local businesses have on the climate by helping them to improve their approach to waste, freight, energy use and supply chains. 
The Collective is currently seeking creative design and marketing support to help produce a brand identity, micro website and other marketing material.
The deadline for proposals is Friday 11 August 2023.
Chatelain House Consultation
28 July 2023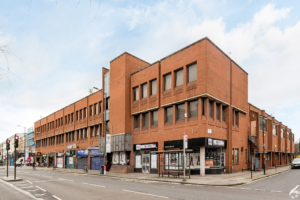 Developer, Fabrix is making plans for the future of Chatelain House and wants local people and businesses to have their say.
The early-stage proposals for the Walworth Road building include new flats and student accommodation. The plans also include a community space, shops, a courtyard and a pedestrian route which will connect with the nearby Low Line.
Fabrix intends to retain and retrofit the existing structure, currently home to McDonalds and a number of small shops, rather than demolish and rebuild. The company is conducting a number of public consultations and has set up a website for Chatelain House with more information, exhibition boards and a feedback form.
Elephant Sounds: 12 August
19 July 2023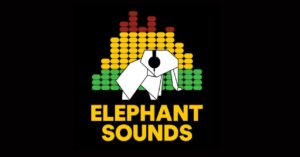 Elephant Sounds comes to Elephant Park this summer on 12 August.
Curated by Chris Greenwood of Little Louie, this new, neighbourhood summer party, features an incredible line-up of live world music and DJs who will keep you dancing all day long.
Elephant Sounds is a fee, all-day celebration for the whole community.
There will be plenty of fantastic food and drink from a variety of stalls including local favourites, such as Orbit Beers, Bobo Social, Cheeky Chicos, Feed The Yak and The Rosey Hue. There will also be wonderful music from DJs and artists including Natty Bo, Camberwell Connection and Cubafrobeat.
Join in the fun at Elephant Park on Saturday 12 August from midday through to 8pm.
Urban Elephant festival set to return
12 July 2023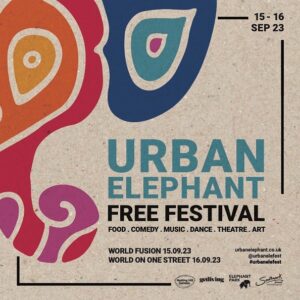 The Urban Elephant Festival is set to return this September thanks to Southwark Council's Thriving High Streets Fund.
Urban Elephant – a free arts festival that takes place on the streets of Elephant and Castle and Walworth – is one of six projects to be awarded funding this summer. The Thriving High Streets Fund supports projects that help the borough's high streets to be lively and successful. It provides grants ranging from from £1,000 to £25,000 to businesses and voluntary sector groups.
The money is awarded to projects that meet two of four criteria: providing support during the Cost of Living Crisis; helping to make Southwark greener; creating healthy and safe high streets; complement the council's Southwark Stands Together priorities.
The Urban Elephant festival proved a big success when it launched last year. The funding from the Thriving High Streets Fund means the festival will return this year from 15 to 16 September.
I Create… showcase

4 July 2023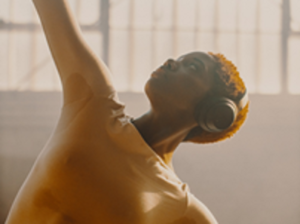 A free exhibition will celebrate the work of local artists at the Southwark Heritage Centre and Walworth Library in Elephant and Castle this July.
The artists featured, span the disciplines of music, dance, spoken word and the visual arts and are all recipients of an "I Create…" grant from Southwark Council.
Developed as part of the Southwark Stands Together initiative, the aim of this grants programme was to help address the under-representation of people from Black, Asian and minority ethnic backgrounds in the arts, locally. The grants were aimed at artists with specific creative ideas that were ready for development and who would benefit from mentoring.
The exhibition runs from 10 to 24 July 2023.
Career Opportunities at The Trunk
22 June 2023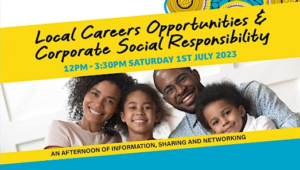 Southwark Black Parents Forum is hosting a careers and corporate social responsibility day in Elephant Park on Saturday 1 July.
Come along to hear about ways in which developments across Southwark can support groups and residents to transform their communities.
Local developers, businesses and council officers will be speaking at the event and sharing information on employment opportunities, education initiatives and investment.
This free event is being held at The Trunk and is designed to help Black parents and teenagers gain a good understanding of the opportunities available locally. It runs from 12pm to 15:30pm.
Operate Walworth's new Community Space
19 June 2023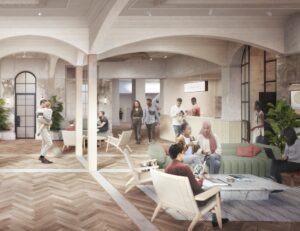 The Walworth Town Hall Community Space Board is looking for a not-for-profit organisation to run the new community space being built in the refurbished Walworth Town Hall.
This is an open tender process and the Board is just looking for expressions of interest at this stage.
The Board wants to hear from a range of non-profit organisations that have the vision, resources and expertise needed to deliver a range of activities in the space which will appeal to the diverse, Elephant and Castle community.
The shortlisted proposals will demonstrate a philosophy and strategy centred on adding real and long-lasting social value and building strong community ties.
The deadline for expressions of interest is Friday 28 July.
Windrush75: Reimagining Our Future
15 June 2023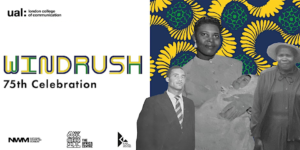 Elephant and Castle's London College of Communication will be celebrating Windrush Day on Thursday 22 June.
Reimagining Our Future is part of the national Windrush 75th Anniversary celebrations supported by the National Windrush Museum.
The event will include storytelling with Peter Badejo OBE reflecting on how the Windrush generations have influenced the way we are now. There will also be a screening of Forging Ahead, a new documentary film in which young and upcoming creatives of Caribbean heritage take the viewer on a journey exploring their own identities and creative practices. 
Reimaging our future is free to attend and everybody is welcome.
Castle Square Careers Fair

12 June 2023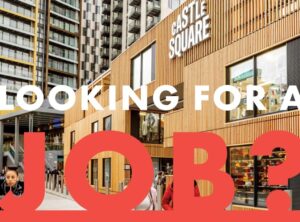 If you're looking for employment, training or a new career, come to Castle Square on 22 June.
A range of local and national employers are coming together for the Castle Square Careers Fair where you'll be able to hear about current and future opportunities in the following sectors: Construction; Legal Services; Administration; Planning; Public services; Information Technology; Performance Arts; Education and more.
There will be plenty of professionals on hand providing advice and information and there will be a range of job vacancies advertised alongside apprenticeships. 
The Careers Fair – which is free to attend and open to everyone – takes place at Castle Square on Thursday 22 June from 2pm to 6pm. 
Fiesta Latina joins the BOS Festival
1 June 2023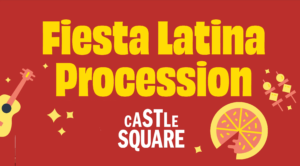 This year's Bankside Open Spaces Festival on Saturday 10 June will begin with a Fiesta Latina Procession from Elephant and Castle to Bankside.
The procession has been organised by the Elephant and Castle Business Forum and it's the first time that Elephant and Castle's Latin American community has officially been a part of the annual Bankside festival.
The Fiesta Latina Procession launches at Castle Square at 11am, showcasing some of the most exciting and vibrant groups in the city, including Yurupari, Coldanzas, Rumiñawi and Expression Inca. A parade of performers will then proceed to Union Street, Bankside where there will be performances on the festival's Main Stage in Flat Iron Square and on the community stage in Marlborough Sports Garden, including Samba, Salsa and Tango.
This is a free festival for the whole community including music, dancing, children's activities, food and drink and even a dog show.
£75k available for your community projects
22 May 2023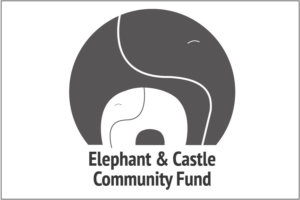 The 2023 Elephant and Castle Community Fund is open for applications.
Grants ranging from £500 to £10k are available for community projects that benefit people who live, work or study in the Elephant and Castle Opportunity Area.
This is the eleventh year of the Community Fund which was originally set up by Lendlease and Southwark Council in 2012 to support the local community. Last year, Get Living, the property management group behind the Elephant Central development, also joined the partnership bringing the total fund available up to £75k per year.
The deadline for applications is 5pm Tuesday 13 June 2023.
Businesses can save energy and go green 
12 May 2023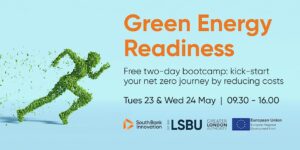 Elephant and Castle's London South Bank University is holding a free, green energy 'bootcamp' for small businesses.
The Green Energy Readiness Bootcamp is designed to help entrepreneurs explore sustainability; make their businesses greener and reduce their energy costs. It is aimed at any type of business that wants to start operating sustainably, whilst lowering energy costs – but isn't quite sure where to start.
It's a free two day event and is being held at LSBU Hub in Elephant and Castle on 23 and 24 May.
Find out more and book your free place
Celebrate the Coronation in Castle Square
28 April 2023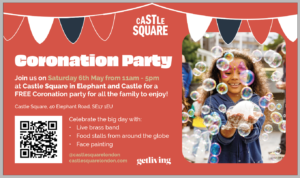 Castle Square is hosting a free party on Saturday 6 May to celebrate the Coronation of King Charles III.
Everyone is welcome to come and celebrate this historic occasion in the square with a full day of family fun including plenty of food, drink, music and children's activities.
There will be an array of delicious food stalls from the Castle Square traders, including Caribbean from Original Caribbean Spice, Ecuadorean from El Guambra, Guyanese from Kaietuer Kitchen Original and various African dishes from Daddy O's.
Throughout the day there will be a live brass band entertaining the crowds and free face painting for children – so make sure you arrive early to make the most of this family day out.
The celebration takes place in Castle Square, Elephant and Castle on Saturday 6 May from 11am to 5pm.
Thriving High Streets Fund
17 April 2023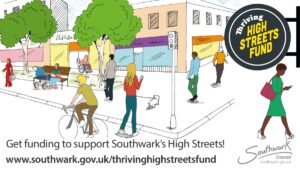 Have you got an idea to bring more people to Walworth Road and Elephant and Castle town centre?
The Thriving High Streets Fund offers businesses and voluntary groups the chance to apply for grants up to £25,000 to make it happen.
Southwark Council has launched the fund to help high streets – across the borough – adapt to a range of challenging economic factors. The council wants to fund inspirational ideas that are designed to help shops and businesses to grow and which will increase the amount of money spent in Southwark's town centres.
The deadline to apply is 14 May.
Plaque unveiled to Dr Cecil Belfield-Clarke
12 April 2023
A London blue plaque has been unveiled to honour Black British Civil Rights trailblazer and medical pioneer, Dr Cecil Belfield-Clarke, in Elephant and Castle today – on the anniversary of his birth.
The plaque is on the side of London South Bank University's Perry Library building on Newington Causeway, where Dr Cecil Belfield-Clarke's surgery was based for 45 years.
The plaque is championed and sponsored by Black History Walks and is part of a collaboration with the Nubian Jak Community Trust to address the lack of historic blue plaques commemorating Black people.
It has been supported by the British Medical Association; British Medical Journal; Cambridge University; London South Bank University and the Barbados government, all of whom attended the unveiling.
Architectural award for LSBU
6 April 2023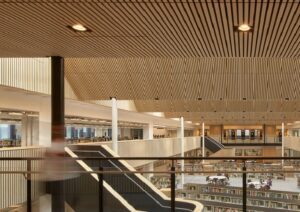 London South Bank University's (LSBU) Hub building has been awarded the Higher Education and Campus award at the Architects' Journal Retrofit Awards.
The Hub is the largest building on LSBU's Elephant and Castle campus. It opened last summer, following extensive renovation work, led by Architectural firm, WilkinsonEyre.
The existing structure of the original building was largely retained, rather than demolished, significantly reducing the building's carbon emissions.
The transformed space is now a state-of-the-art hub for collaborative learning and engagement, comprising of learning, sports, and catering facilities.
Easter in Castle Square: 8 April
20 March 2023
Families are invited to join a free jam-packed 'Bunny Hop Eggstravaganza' at Castle Square this Easter.
Come along for a free, family day of fun, including face-painting, craft workshops, egg decorating classes, Art in the Park, fabulous food from the Castle Square traders and an appearance from the Easter Bunny.
Alongside the delicious treats and creative workshops, there will also be a full lineup of musical performances from local groups including UpSideDown Dance Academy, School Dance Talentos and the Elephant and Castle Community Choir.
There will also be 10 per cent discount with selected local traders throughout the day.
The Bunny Hop Eggstravaganza takes place on Saturday 8 April from 11am to 5pm.
Southwark Stands Together: 20 to 24 March
14 March 2023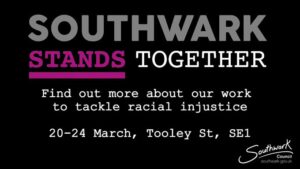 Southwark Council is holding a week of Southwark Stands Together events, starting on Monday 20 March.
The council wants to listen to your experiences and share how it is tackling injustice and racism in relation to the arts, health inequality, business and more.
This festival of learning and reflection will include a number of talks and workshops on topics ranging from diversifying local arts and culture through to improving how the Met Police interact with young people.
There will also be an employment and business marketplace where you can learn how the council can support you into work or training, or even help you to start and grow your own business.
All the events are free and will be held at the council's Tooley St offices.
Find out more and book your free place
Climate Day 11 March
27 February 2023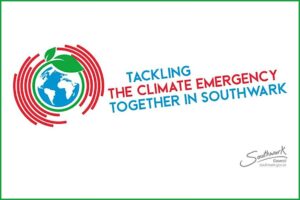 Southwark Council's annual Climate Day conference will be held in Elephant and Castle.
London South Bank University will host the event on Saturday 11 March, from 10am-1pm.
There will be a number of inspiring guest speakers, including the High Commissioner for Fiji to the UK (a nation particularly vulnerable to the effects of climate change) alongside various practical workshops.
There will also be an opportunity to get household items repaired; to get your bike serviced; get expert advice on keeping your home warm and to pick up new skills, ideas, and sustainable cooking recipes in the climate marketplace.
Find out more and book your free place
Southwark History Socials
17 February 2023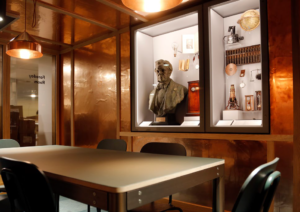 The Southwark History Social is a new series of free events for young adults aged 18 to 35.
Held after hours at the new Southwark Heritage Centre and Walworth Library in Elephant and Castle, these monthly events are a chance to take an intimate look at Southwark's museum collections and meet new people.
You'll discover a new story about Southwark's heritage each month, handle objects from the collection and get to know other history enthusiasts through talks and games. All accompanied with free drinks and snacks.
Southwark History Socials are held on the fourth Wednesday of every month. They are free to attend but you must book in advance.
£250k Inspiring Elephant Community Fund
6 February 2023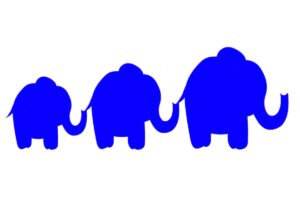 The 2023 Inspiring Elephant Community Fund is now open for applications.
Launched by the Elephant and Castle Town Centre team and Get Living in 2022, this fund is providing £50k per year, over five years, to projects that support the local community.
In its first year, 12 community groups benefitted from grants including the Afro-Brazilian Arts and Cultural Exchange Institute, Superarts Academy, Silverfit and the Latin American Disabled People's Project .
The deadline to apply to this year's fund is Tuesday 21 March.
The fund is aimed at projects that promote health and wellbeing; help young people; provide training; or provide activities that help with the cost of living and sustainability.
Local organisations can apply for up to £5k each and a panel of local community leaders, including members of the Community Hub and representatives from Get Living and Southwark Council will consider the applications.
Employer Networking Session
31 January 2023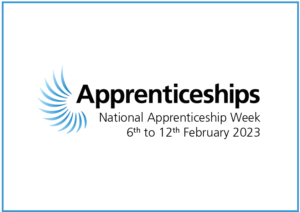 London South Bank University (LSBU) is hosting a free networking session for local employers who would like to take on an apprentice.
The session will be held at LSBU's Elephant and Castle campus on Tuesday 7 February and is just one of many events being held (across the country) as part of this year's National Apprenticeships Week (6 to 12 February).
This event is an opportunity to meet LSBU's team of Apprenticeship Relationship Managers; to find out more about apprenticeships and discover what support is on offer for employers.
The two-hour session takes place from 10am to 12am. It is free but you will need to book your place in advance.
Find out more and book your free place
Free curator tours of the Southwark Heritage Centre
26 January 2023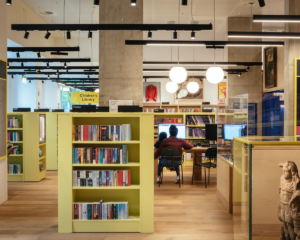 The Southwark Heritage Centre and Walworth Library is hosting free curator tours of its exhibitions and heritage collections.
The centre has a permanent exhibition, which explores the borough's 2,000 year history from Roman times to the present, alongside a rolling programme of temporary displays.
It also features a vast array of art, photographs, memorabilia and artefacts from the borough's impressive heritage collection (including items last on show at the Cuming Museum).
Delivered by Southwark Council in partnership with Lendlease in 2021 (as part of the Elephant Park development) the centre also incorporates a local library for Walworth.
Book your place on a free tour
A free website for your community organisation
12 January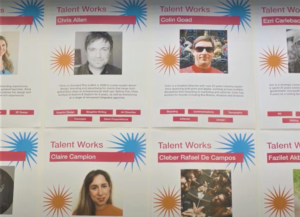 London College of Communication (LCC) is working in partnership with Community Southwark on this year's Talent Works programme.
Talent Works supports local organisations with their marketing, communications and websites. Ten not-for-profit community organisations are invited to take part in this year's programme.
Each organisation will get a new, professionally-designed website (or an update to an existing one) for free.
The websites will feature one or two main pages reflecting the organisation's brand, mission and goals and Talent Works will also provide free follow up support.
Applications to take part close on 23 January.
Find out more and apply to take part in Talent Works 2023
Southwark Playhouse Elephant opens

3 January 2023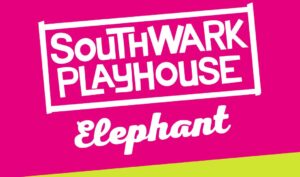 A brand new theatre for Elephant and Castle – Southwark Playhouse Elephant – officially opens this month. 
The new theatre will open with two community productions, Wind in the Willows (19-21 Jan) and Bermondsey Revolution (26-28 Jan). These will be followed by the theatre's first major production The Walworth Farce starting on 17 February.
This new, purpose-built, 300-seat theatre has been delivered as part of the regeneration of Elephant and Castle. It forms part of the UNCLE building at Newington Butts which was completed in 2017.
Southwark Playhouse's other site, on Newington Causeway, has been renamed Southwark Playhouse Borough and the two theatres will run alongside each other until the Borough Playhouse moves to a new home in London Bridge.
IWM reveals programme for year ahead
1 January 2023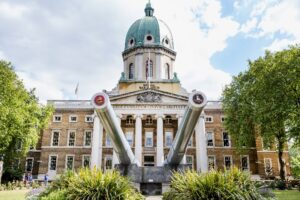 The Imperial War Museum London (IWM) has announced its programme for 2023.
Highlights include Spies, an exhibition that will explore the role of deception in conflict. It will feature the gadgets, disguises and tools used to gain an advantage in warfare over the past century.
And, next summer, marking the 75th anniversary of the arrival of the Empire Windrush, the museum will commemorate the wartime service given by people from the Caribbean, many of whom also helped to rebuild Britain after the Second World War.
IWM is one of three museums in Elephant and Castle, alongside the Southwark Heritage Centre and the Cinema Museum.
Find out more about what's in store at IWM for 2023
.
Read archived news from last year (2022)