The Elephant Magazine: out now
27 January 2020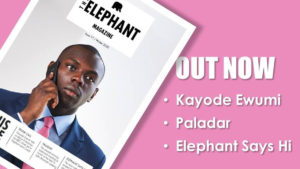 The Elephant Magazine is available throughout Elephant and Castle.
Pick up your copy in your local pub, cafe or library.
In this issue:
Kayode Ewumi: a love letter to Elephant and Castle
Elephant Says Hi: bringing neighbours together
Construction Skills Centre: 8,000 trained and counting
Council statement on the shopping centre
21 January 2020
The Elephant and Castle Shopping Centre is due to be redeveloped into a new town centre for the neighbourhood.
The scheme, which is being delivered by Delancey, includes hundreds of new homes, new leisure space, shops and restaurants and a cutting-edge new campus for London College of Communication. There will also be a new entrance and ticket hall for the Northern Line tube station.
The shopping centre is due to close in the summer.  Last week, traders were officially given notice to leave by Delancey, triggering the release of thousands of pounds of relocation funding and business support.
Southwark Council has issued a statement about the shopping centre's closure and the support being made available to the centre's businesses on its website.
Have your say on Victory Community Park
15 January 2020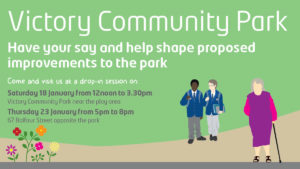 Elephant and Castle is becoming a better place to walk.
There are a number of initiatives underway to improve the neighbourhood for pedestrians and – in addition to the new Elephant Park – £6m is being invested in other, smaller parks in the area.
Southwark Council wants to hear from local residents who use Victory Community Park.
How do you think the park can be improved and what are your priorities?
Come along to one of the drop-in sessions on 18 and 23 January to have your say or tell us what you think online before 9 February.
The High Street Challenge
14 January 2020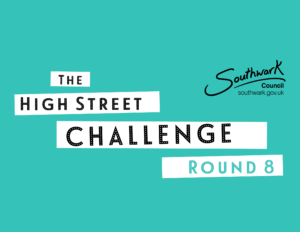 Southwark Council is inviting applications for the latest round of High Street Challenge funding.
The High Street Challenge was started in 2014 to attract more people to Southwark's high streets and town centres and to increase the amount that's spent in the area. The fund supports community projects that help local businesses to thrive and which make Southwark's high streets more inclusive.
The scheme has already funded more than 50 projects in Southwark, including London College of Communication's Where Walworth Eats project and the Camberwell Fair. The latest round of funding is open for applications until 14 February.
Two more local restaurants join the herd at Elephant Park
13 January 2020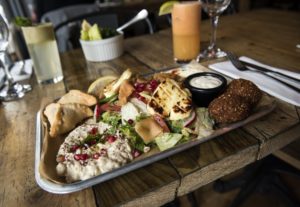 Miko's and Bayroot will bring the flavours of Latin America and the Middle East to Sayer Street.
The popular, family-run Ecuadorian restaurant, Miko's is moving from the Elephant and Castle shopping centre, bringing its traditional and affordable Latin American cuisine, including soups, rice and seafood dishes.
Meanwhile, local Lebanese favourite, Bayroot – based nearby on Walworth Road – is set to open its second site at Elephant Park. Authentic Middle Eastern menu choices include mezze, grilled meats and wraps which combine locally-sourced ingredients with produce from Lebanon.
A new Green Vision for the Low Line
8 January 2020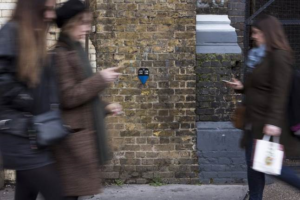 PDP London has won the design competition to create a new Green Vision for the Low Line.
Developed from an original idea by Southwark resident, David Stephens and supported by Southwark Council, the Low Line aims to transform the borough's public space by opening up new walking routes alongside the historic Victorian viaducts that run from Bankside and London Bridge through to Bermondsey and Elephant and Castle.
Last year, architects, ecologists and other professionals were invited to enter an international RIBA competition to develop an ecological vision and strategy for the Low Line. The idea was to develop a single, unifying vision which would underpin all future green and ecological initiatives along its route.
The winning concept, 'The Low Line Commons', announced today, was conceived by PDP London architects. It puts the local community – alongside nature, ecology and air quality – at the heart of the Low Line vision.
John White awarded MBE
6 January 2020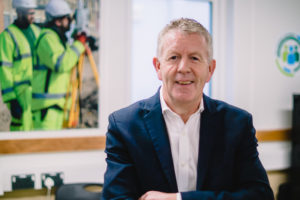 2020 got off to a good start for Elephant and Castle with the news that John White, Director of the Southwark Construction Skills Centre (SCSC) has been awarded an MBE in the New Year Honours List.
The Skills Centre has been a key part of the regeneration of Elephant and Castle – helping to ensure that local people can benefit from all the jobs and opportunities created by the construction work. Based at Lendlease's Elephant Park development, it provides training to local, unemployed Southwark residents as well as people from outside the borough.
Training includes apprenticeships; pre-employment courses; short-term construction qualifications and National Vocational Qualifications (NVQs). The Centre has trained more than 8,000 people since 2016.
John was awarded an MBE for his service to the local community.
.
Read archived news from last year (2019)