A central London neighbourhood just south of the Thames
Elephant and Castle is a central London neighbourhood just south of the River Thames. A transport hub, a familiar landmark and home to thousands of people, it's also an area in transition. A major regeneration programme is underway, with over £4bn of public and private money being invested in the area.
This website explains what's happening and why. It covers what's been achieved so far and what's still to come.
Elephant and Castle has a long and fascinating history, with a rich culture that has been strengthened by successive new arrivals to the neighbourhood. And, with two local universities, a flourishing arts scene and a strong Latin American influence, the area is imbued with a particularly youthful, energetic and creative spirit.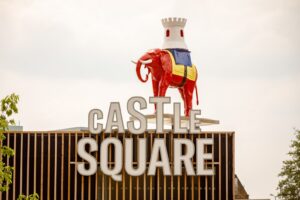 The area's origins lie in its location at the intersection of several major routes into the historic core of London and, to this day, it remains one of the city's most important transport hubs, making it one of the most accessible places in London. It has two underground stations, a mainline rail station, 28 bus routes, excellent road connections and one of London's first Cycle Superhighways, linking the Elephant with King's Cross.
The area was once famed as the 'Piccadilly of the South' – a central hub of entertainment, which regularly drew in thousands of Londoners. Though less palpable today, it nonetheless retains that spirit.
With the regeneration programme well underway, the Elephant is building on this energy and making the most of its central London location. Thousands of new homes are being built and the town centre is being revitalised; creating new jobs and training opportunities in the process.
With plans for new theatres, cinemas, shops, restaurants and places to socialise, Elephant and Castle is once again becoming a destination for visitors, as well as a great neighbourhood in which to live, work and learn.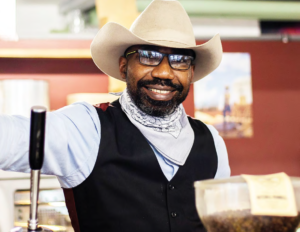 Elephant people
Meet some of the people who live and work in the area
My Elephant and Castle
Locals share what they love about Elephant and Castle
The history of Elephant and Castle