There are many ways to stay in touch with what's happening in the Elephant.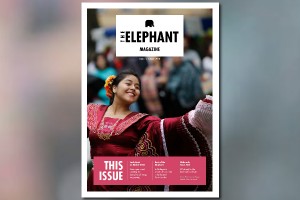 Each organisation involved in Elephant and Castle Partnership has its own website.
In addition, most of the projects also have their own dedicated website where you'll find details of public consultations, exhibitions and other opportunities to get involved and have your say.
See the Overview of the plans for links to specific projects.
Look out for The Elephant Magazine – a regular publication that covers the regeneration as well as features about the area. It's produced by the council and distributed throughout the neighbourhood.
The most recent issue can be found below:
Back issues can be found here.
Lastly, if you have any questions about the information on this website or about the partnership itself please email info@elephantandcastle.org.uk