If, like most new visitors to the capital, you relied on the Tube map, you'd think that Elephant and Castle was miles away from anywhere, but of course it's not" declares Malcolm Garrett.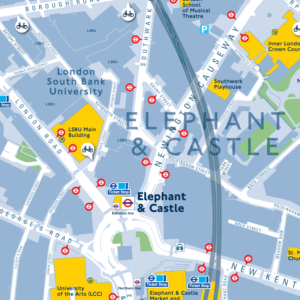 "Look at any map. It's actually slap bang in the centre of London; the focus of six bridges over the Thames and just minutes from Tate Modern and the South Bank.
"Go back in history and all the roads from the major towns in the South East met at St George's Circus, which is just outside our office window" he adds. "Now, more buses pass through this junction than anywhere else in the capital."
Malcolm and his business partner, journalist Kasper de Graaf, opened their design and communications company, Images&Co, at London South Bank University's Technopark in 2011. Since then, they've relocated to the university's Clarence Centre for Enterprise and Innovation, just down the road.
Malcolm has received honorary doctorates from both of the Elephant's two universities (LSBU and London College of Communication) and has become a passionate advocate for the area. "There's massive potential here and we're delighted to be part of it" he enthuses. It's a real centre for collaboration and innovation, where you'll find modern and heritage side by side."
Even after six years in the area, Malcolm is still discovering new aspects to the neighbourhood. "I still walk down side streets and find interesting buildings that I didn't know were here" he says.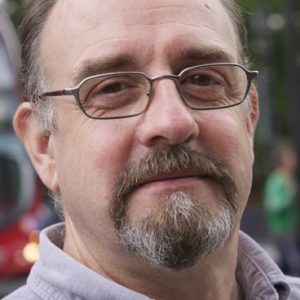 Malcolm and Kasper first worked together on music magazine New Sounds, New Styles (Malcolm designed and Kasper edited) and, in 1983, the pair teamed up at Assorted Images, one of the first design studios in Shoreditch. It was here that they created many of the 80s' most iconic pop images for the likes of Duran Duran, Culture Club, Peter Gabriel, Simple Minds and Heaven 17.
"I've always been into music" recalls Malcolm. "I was given my first single, Can't Buy Me Love by The Beatles, when I was just seven."
"When I was studying graphic design at university, I met lots of punk bands and I began designing for Buzzcocks and The Members. Then I was introduced to Duran Duran. The rest, as they say, is history. We ended up working for them for seven years.
I still walk down side streets and find interesting buildings that I didn't know were here
Up until then, bands didn't really do their own merchandise but we designed everything for them; from album covers and record marketing to books, watches and board games."
Malcolm went on to set up AMXdigital, one of the first digital tech companies (in what's now called Tech City) working with everyone from Barclays Bank to the Spice Girls, while Kasper worked on TV animations with artists such as Steven Appleby and on documentaries with Paul McCartney.
The pair were reunited in 2005 as part of the team behind Legible London.
This citywide, pedestrian wayfinding system, introduced by TfL, was designed to alleviate congestion on the Tube by helping people to get around on foot instead. "Research showed that 20 per cent of the people exiting stations in central London had only travelled 800 metres or less on their journey" explains Malcolm. "It was quicker and easier to walk but people needed help finding their way."
The Legible London project started out with a small pilot scheme to introduce maps around Oxford Street and people took to it from the very start. "The first mock ups were only made with wooden posts and colour printouts," says Malcolm, "but when people immediately started coming up and using them, I remember thinking – 'this is really going to work'."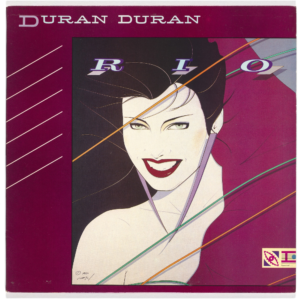 There are now 1,700 Legible London maps outside railway stations and Tube stations and at key points such as hospitals and art galleries. Similar schemes have also been implemented in other UK cities, including Brighton and Leeds.
Malcolm has had a lifelong fascination with maps. "I remember I impressed my friends on my first ever holiday, hitchhiking in Europe, because I knew exactly where to find the youth hostel in Amsterdam. But all I'd done was memorise the map!"
The Legible London signs can be seen all over the city, including Elephant and Castle. And now, with regeneration opening up more pedestrian routes, the neighbourhood is set to become a much more welcoming place for London's walkers.
www.lsbu.ac.uk/clarence-centre
Read more about the people who live and work in Elephant and Castle
A version of this article was first published in the Elephant Magazine, Autumn 2017