ABOUT ELEPHANT AND CASTLE
My Elephant and Castle
Locals tell us what they love about Elephant and Castle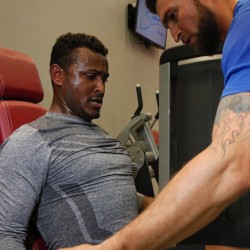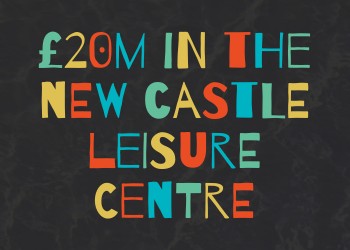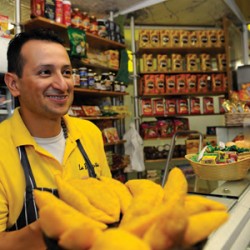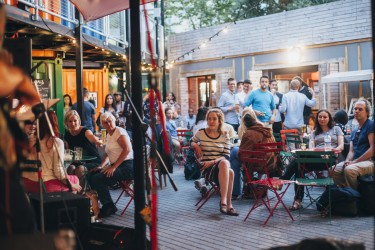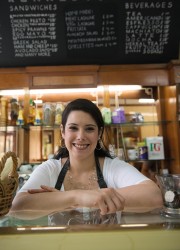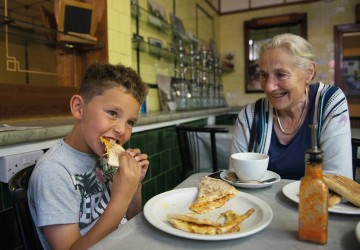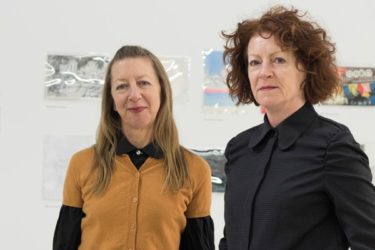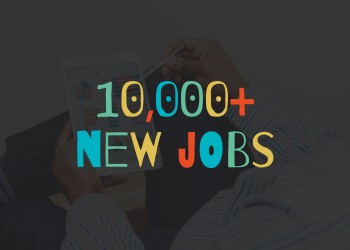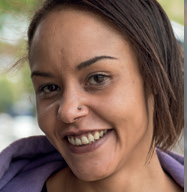 Danielle: I've lived around the Walworth Road for ten years and I've always worked locally too. It feels like the area is much improved and it's good to see things being modernised. It used to be quite hostile and intimidating for a woman at times. It feels safer now. I like what they've done in Burgess Park. It's lovely and tranquil to walk through and I love looking at the beautiful flowers.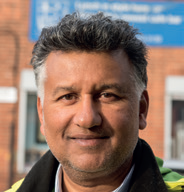 Sunil: There's a great ethnic mix around here and people seem relaxed and comfortable with that, which is good. I ride my bike a lot and the local cycle ways are a real bonus. If I'm going out in central London, I like the fact that I can cycle there in ten minutes. I love the local heritage too; there are lots of historic squares and open spaces. Pasley Park (at the bottom of Penrose Street) is a lovely, small local park. Back in the Victorian era, it had its own zoological garden. This area has got so much history and it's good to see that so many of the old, Georgian buildings have been restored.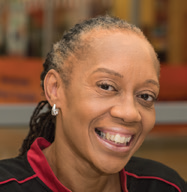 Jennifer: I've lived in Elephant and Castle since I was little and I love it. I work for myself as a personal trainer and I think things here have changed for the better from a business perspective. It feels as though there's more of a future here now. There's more potential and lovely people too. Also, I like the fact that we've got such a wide range of restaurants locally – from Colombian and West Indian to Indian and Thai – with lots of healthy options too.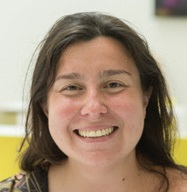 Silvia: I'm Latin American but I've lived here for ten years and feel like a Londoner now. I like going to La Chatica café, deli and bakery as they sell everything I need to make Latin American food. I buy cornmeal to make cornbread and chocolate to make Colombian hot chocolate. I took my children to the Castle Centre for the first time today. The facilities are great, they loved the swimming pool and the soft play area.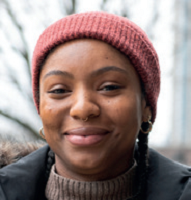 Cassandra: Elephant and Castle has definitely changed a lot in a good way. I love Little Louie café on Ash Avenue and I really like Beza the Ethiopian vegan restaurant on Sayer Street. Beza's food is amazing and the people are so lovely. It's great that she's been in the area for over ten years. I also love the Nunhead Gardener next door too. It's such a nice space to walk around and they have candles and other nice things as well as plants.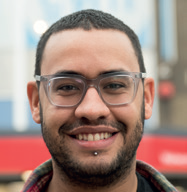 Nathan: This area is very diverse in every way; entertainment, activities, food. Anything you want is here and the transport links are great too. I'm a big fan of CheeMc, which is a great Korean restaurant on Walworth Road.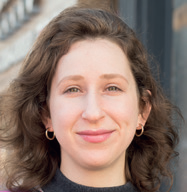 Suzie: The two places I always recommend to people are the Hoa Phuong on Hampton Street, as they do really delicious Vietnamese noodle and rice dishes, and Kaieteur Kitchen, the Guyanese place. They change the menu everyday and cook the most amazing stews and curries.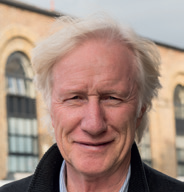 Alan: We like the roast dinners and homemade hamburgers at The Beehive pub. The staff are really friendly there, too. We also like La Luna, where the food's amazing. They do proper Italian pizza. My wife and I spend a lot of time here looking after our three granddaughters. They're active kids and there are so many things for them to do. They like riding their bikes in Burgess Park; they enjoy music and they go to classes at Pembroke Academy of Music.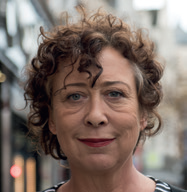 Fiona: Southwark is such a brilliant borough to live in as it's so diverse and hasn't quite gone hyper-hipster or got too gentrified. There's a real down-to-earth, community feel and it's so central too. I'm not sure I want to tell everyone, but the charity shops on the Walworth Road are brilliant! I always end up buying something.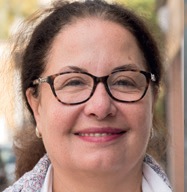 Safinaz: I love Oli Food Centre across the road. I've been going there ever since it opened. I'm Turkish and they stock all the Mediterranean vegetables I need such as small aubergines and vine leaves, chard and courgettes and I buy yoghurt there too. I've also been going to East Street Market since I was a little girl. It's not what it used to be in its heyday but it's still good for a wander.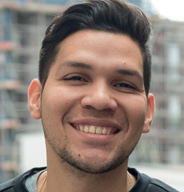 Eduardo: I came here from Venezuela two years ago and I love the Latin American food at La Barra. We visit the restaurant about twice a month and I always have the Pavellon Venezolano which is meat with rice and beans and fried plantain. It's as good as it is at home. They also have really good fresh fruit juice and I love the passion fruit.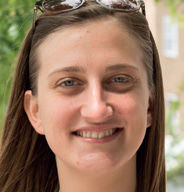 Iva: I used to visit Elephant and Castle about a decade ago and it didn't feel very safe. But now the vibe is totally different. I moved here recently to live with my boyfriend and I've never been so comfortable living anywhere. Things have very much changed for the better. London is a busy place and some parts don't have any community feeling but there is here. We feel part of it and everybody helps each other.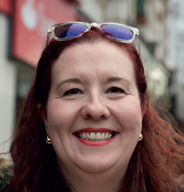 Dana: I've lived here for ten years and I still like exploring the area. Every time, I find something new. I grew up in Devon and I'm a country girl at heart so I can't handle Oxford Street but I do like it around here. I work at Guys and in my time off I like to go swimming at the Castle Centre . Walworth Road has the best charity shops and, being a bit of a pound shop bargain hunter, it's a good place for a wander.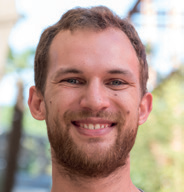 Hugo: There's always something going on around here, whatever time of day it is. Corsica Studios has good club nights and gigs and I used to enjoy going to The Coronet. I like the South American places underneath the arches for a coffee and you can buy good Spanish produce there too. The tunnels under the roundabout were awful so I think it's great they've removed them and pedestrianised the area more.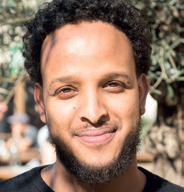 Sul: When I was growing up, Elephant and Castle was a bit rough around the edges but things have improved since then and now there's a good vibe. I cycle and it's been much better since they got rid of the roundabout. I like the multi-cultural atmosphere too, especially the Latin American places where you can eat and salsa dance.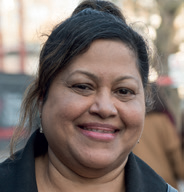 Nadira: One thing I really love about this area is the variety of food. I've lived here for over 35 years and whatever kind of food you want you can find, from West African and Latin American to Chinese. It's also great for public transport. You can get a bus to anywhere you want from Elephant and Castle.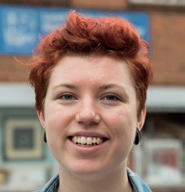 Dayna: I came here to study at London College of Communication and I've never moved away. I love it as everything you need is on your doorstep and it's so close to central London too. Mama Thai is a great restaurant. It doesn't look much from the outside but it's the best Thai I've ever had.