These news stories are archived from 2020: see all the latest news here
Dickens Square Park
18 December 2020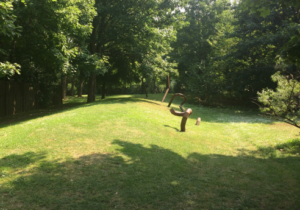 Work has begun on transforming Dickens Square Park in Elephant and Castle.
The improvements will create a more welcoming, attractive and accessible park for the community.
It will include the creation of new entances and pathways as well as new furniture and play and sports equipment. Tilhill Forestry Ltd have been appointed to deliver the project.
The park will close on 4 January and the work will be complete by the summer.
Change Please coffee opens in Elephant Park
14 December 2020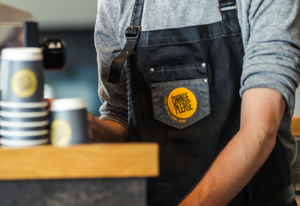 Coffee outlet and social enterprise, Change Please has opened a branch on Walworth Road, Elephant and Castle.
Launched five years ago, Change Please trains people – who are experiencing homelessness – as baristas.
Change Please pays the London living wage and helps the trainees to secure housing, while improving their mental wellbeing and, ultimately, helping them into future employment.
So next time you're passing Elephant Park, why not drop by for your caffeine fix and help tackle homelessness, one cup of coffee at a time?
Green light for Walworth Town Hall restoration
8 December 2020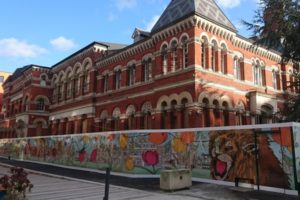 Plans to create a new arts and community hub, café and workspace in Walworth Town Hall and the former Newington Library, next door, were approved by Southwark Council's planning committee, last night.
General Projects will work in partnership with the council to restore this local landmark which was placed on the Heritage at Risk Register following a fire in 2013.
When restored, the old Town Hall and former library will offer flexible work and studio spaces (ideal for start-ups and small businesses) alongside dedicated community spaces for public events, performances, art classes and community meetings.
Minor amendments to Town Centre scheme
1 December 2020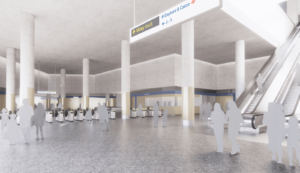 Delancey, working closely with TfL, has identified some minor changes required to the Town Centre scheme which was originally granted planning permission in January 2019.
The changes concern the new ticket hall proposed for the the Northern line station and will help to safeguard the possibility of extending the Bakerloo line from Elephant and Castle to Lewisham. The changes will future-proof an integrated, interchange between the Northern and Bakerloo lines and include revisions to a TfL vent shaft.
Delancey will submit a Section 73 application to Southwark Council to formalise the changes and is now consulting with the public until 10 December.
Find out more and have your say
Talent Works with LCC
19 November 2020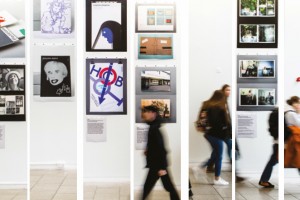 Community Southwark has teamed up with Elephant and Castle's London College of Communication (LCC) to provide digital support to local charities and community groups.
If your organisation is tackling issues such as poverty and inequality, it could qualify for free support from students and staff at LCC. This might mean help with a new film or animation, a website, social media or setting up an e-bulletin.
Applications need to be in by Friday 4 December and successful applicants will receive support and training in the New Year.
Help reopen the Cinema Museum
16 November 2020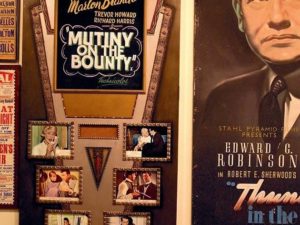 Elephant and Castle's Cinema Museum is raising money to 'reopen and reimagine', following its recent closure during the pandemic.
Based in the old workhouse that was once the home of Hollywood icon, Charlie Chaplin, this charming museum started life 35 years ago, on a shoestring. Since then, it has grown into a magnificent and well loved collection of memorabilia that celebrates the heyday of cinema and attracts thousands of visits every year. It even includes its own screening room, complete with plush vintage seating.
The museum, a charity which didn't qualify for government COVID support, is now crowdfunding to ensure it can continue to operate and bring a bit of movie magic back into people's lives, when safe to do so.
New pavilion for Elephant Park
12 November 2020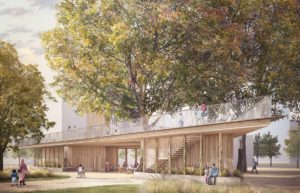 A new pavilion, centred around a mature London Plane tree, is set to become a new centre piece for Elephant Park.
Elephant Park, one of the largest new parks to built in central London for decades, has been closed since July. When it reopens, in just a few weeks' time, it will open out onto the new retail hub at Castle Square (where many of the traders from the shopping centre have relocated). The second phase of the park is due to open early next year.
The new pavilion, designed by Bell Phillips Architects, features a spectacular public roof terrace and will include a new community space as well as food and drink kiosks.
Construction will start shortly and when complete (hopefully in time for next summer) it should provide the perfect "finishing touch" to the completed park.
Remembrance Sunday at Walworth Square
9 November 2020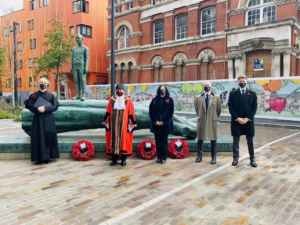 Remembrance Sunday was observed at the Southwark Memorial in Walworth Square yesterday.
Walworth Square (just off Walworth Road) is one of several, new public spaces created by the regeneration of Elephant and Castle. Completed two years ago, Walworth square provides the setting for the borough's new Southwark Memorial, which was unveiled ahead of the centenary of the First World War armistice in November 2018.
The memorial, designed by the Scottish sculptor, Kenny Hunter, was commissioned by the council to commemorate all the lives affected by war and conflict around the globe.
The Mayor of Southwark, Cllr Barrie Hargrove was joined by Father Andrew Moughtin-Mumby, Rector of nearby St Peter's and others to lay wreaths at the memorial and observe two minutes' silence.
Find out more about Walworth Square
Skipton House development approved
5 November 2020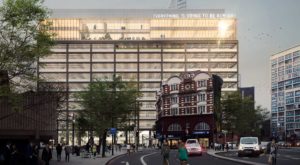 Southwark Council's planning committee approved proposals to develop Skipton House at a meeting on Tuesday.
Skipton House is a large office block on London Road. It is owned by London and Regional and is currently home to a number of NHS services.
This development will retain the existing building but reconfigure and refurbish the block and add an additional six storeys – vastly increasing the amount of office space. The scheme also includes winter gardens and a gym.
Join the Neighbourhood Information Forum on 3 November
30 October 2020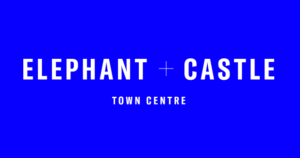 The Elephant and Castle Town Centre Team wants to keep the local community informed about activities and progress on the town centre site (the former shopping centre).
As well as publishing updates on the town centre website the team is holding a monthly Neighbourhood Information Forum. Join the forum this Tuesday to meet members of the project team and to hear what the next steps are in the development of the town centre.
These forums are your opportunity to discuss the works programme and to ask any questions you may have.
The next Neighbourhood Information Forum is on Tuesday 3 November at 18.30.
The Elephant Magazine: out now
23 October 2020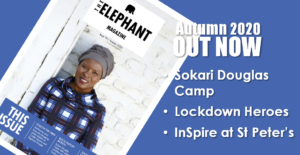 The Elephant Magazine is available throughout Elephant and Castle.
Pick up your copy, from Monday onwards, in Castle Square, Elephant Arcade or Sayer Street.
In this issue:
Sokari Douglas Camp talks steel, sculpture and Southwark
Lockdown Heroes: the locals who came to the rescue
InSpire: the inspirational Walworth charity
Bowling and Davies honoured
20 October 2020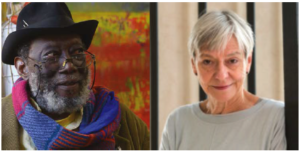 Two stalwarts of the Elephant and Castle arts scene have been recognised in the Queen's Birthday Honours List.
Frank Bowling, the renowned painter and Royal Academician, based at Pullens Yards, has received a Knighthood. Meanwhile, the choreographer, Siobhan Davies, who established her Siobhan Davies Studios on St George's Road in 2006, has been made a Dame.
Guyana-born Bowling, who was the subject of a major retrospective at Tate Modern last year, was the first black artist to be elected to the prestigious Royal Academy. Davies is a leading light in the world of contemporary dance and her award-winning studios exemplify the best of the early regeneration of Elephant and Castle.
Congratulations to both!
Councillors welcomed at Elephant Arcade
15 October 2020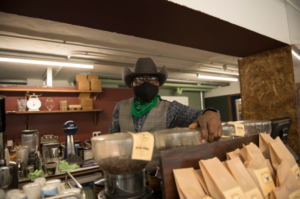 Businesses based at Elephant Arcade, the new retail space beneath Perronet House, welcomed a visit from councillors and local residents, yesterday.
Elephant Arcade, located opposite the Faraday Memorial, is a new home for around a dozen businesses which used to trade in the shopping centre until it closed for redevelopment as Elephant and Castle's new town centre.
The arcade boasts an airy café space and a diverse range of small businesses. Originally disused garages, before being converted into retail units by Southwark Council, Elephant Arcade is managed by a community interest company, Meanwhile Space, which is running tours of the new area for local residents throughout October. Download a PDF with details of all the traders at the arcade.
Elephant Arcade is one of several neighbourhood locations now home to former shopping centre traders, including nearby Castle Square and Elephant Park.
Shopping centre demolition
14 October 2020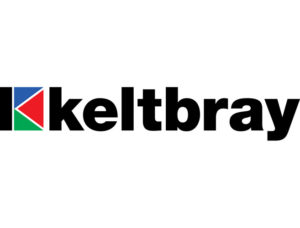 Keltbray, the specialist civil engineering group, is starting the phased demolition of the shopping centre (to make way for the construction of Elephant and Castle's new town centre).
Keltbray will start by installing permanent hoarding and scaffolding; decommissioning the existing utility and service infrastructure and stripping-out the building from the inside. This will be followed by demolition of the low-rise buildings to the north of the site (facing New Kent Road) before progressing south.
The demolition process is scheduled to continue through to summer 2021.
Keltbray is holding monthly, community meetings and will publish a newsletter to keep local people updated. The next meeting will be held on Tuesday 3 November.
Find out more and sign-up for Keltbray updates
Follow the herd to Castle Square
12 October 2020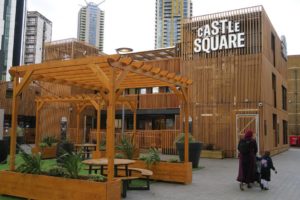 Castle Square is a new retail destination for Elephant and Castle.
Castle Square opened at the end of September, just over the road from the mainline station. It's providing a home to many of the businesses from the old shopping centre while the site is redeveloped as Elephant and Castle's new town centre.
Amongst those to make the move are popular Guyanese food outlet, Kaieteur Kitchen, watch specialists, Z Watches and La Bodeguita, the celebrated Colombian restaurant, now trading as Coma Y Beba.
As well as a host of places to shop, eat or grab a coffee, you'll also find lively street entertainment over the first few weeks while the square establishes itself as a vibrant new destination.
Consultation on the final part of Elephant Park
5 October 2020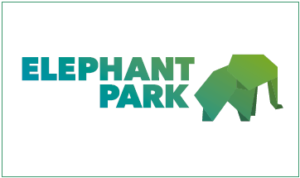 Lendlease has begun a public consultation on the final part of the Elephant Park development.
The site in question is Plot H1 on the corner of Walworth Road and Elephant Road.
You can find out more about the early proposals for this plot and have your say on the Elephant Park Commonplace website.
You can also book an appointment to speak to the team, face-to-face, from 6-8 October via the consultation booking page.
Have your say on Victory Park
28 September 2020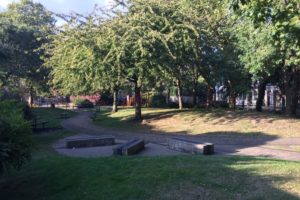 Elephant and Castle is becoming a better place to walk.
New pedestrian routes are being created throughout the neighbourhood and old street patterns restored.
Elephant Park – one of the biggest new parks to be created in central London for decades – is nearing completion and £6m is being spent on improving six other local parks.
One of these is Victory Community Park and Southwark Council has begun a second round of consultation on plans for improvements. Three designs for the park have been drawn-up, based on the feedback from previous consultation, and now the council wants to know what you think.
You can comment on the plans on the council's website until 23 October 2020.
Farewell to the shopping centre
24 September 2020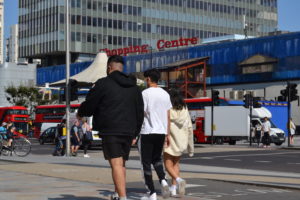 The Elephant and Castle shopping centre will close its doors for the last time this evening.
The site is due to be redeveloped as part of Elephant and Castle's new town centre.
Although the shopping centre has always divided opinion, it was a pioneer back in its 60s heyday; has been a major London landmark for more than 50 years and it will be missed by many who live and work in the neighbourhood.
However, customers on the look out for some of their favourite shops and cafes, won't have far to go, as many of the centre's businesses will reopen at Castle Square, Elephant Arcade and Elephant Park.
New home for JN Money on Walworth Road
16 September 2020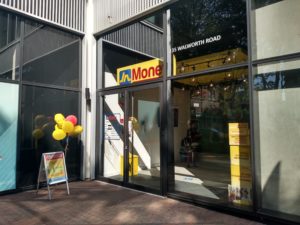 JN Money Services (UK) Ltd has been helping the Jamaican Diaspora support their families back home from the Elephant and Castle Shopping Centre for more than two decades. JN Money provides a range of remittance services allowing its customers to send money home in minutes.
A new branch has just opened on Walworth Road (at the junction with Heygate Sreet). The remittance service, along with other businesses based at the shopping centre, has relocated ahead of the centre's closure next week on 24 September.
Along with many other shopping centre businesses, and with help from Southwark Council, Delancey and Lendlease, JN Money has found itself new premises nearby. In this case, in one of the new units built as part of the Elephant Park development.
The shopping centre is due to be redeveloped as part of Elephant and Castle's new town centre and many of the businesses that currently trade in the centre are relocating nearby, including to Castle Square and Elephant Arcade.
JN Money, which has a large customer base in the neighbourhood, chose to relocate its money service to Elephant Park while moving the bank branch to Brixton.
Not without my ghosts
7 September 2020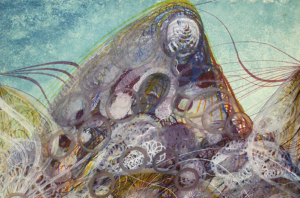 Drawing Room, Elephant and Castle's unique gallery dedicated to the art of drawing, is the latest local venue to reopen – with a major new exhibition starting later this week.
Not Without My Ghosts is a collaboration with the Hayward Gallery that explores the work of artists who have been inspired by mediums and spiritualism.
Bringing together 26 artists from the 19th century to the present day, it reveals how each has engaged with the occult and paranormal in their work. Alongside some international names, the show also includes drawings by local luminaries, William Blake and Austin Osman Spare.
This free exhibition opens on 10 September and runs until 1 November. To ensure visitor safety the gallery is offering timed slots available to book from the website.

Find out more
Keep Southwark Safe
1 September 2020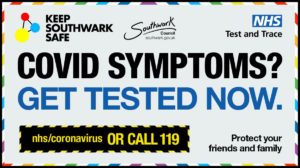 Although still low, the number of new COVID-19 cases is rising across London.
Many of the new cases are among young people (aged 18–34) and there has been some transmission from people coming back from holidays.
To help prevent the spread of the virus and ensure that our borough doesn't have to enter another lockdown, Southwark Council is encouraging the whole community to continue to be vigilant.
Keep your distance from other people; wear a face covering in shops and on public transport and wash your hands regularly.
If you have symptoms: self-isolate and get a test as soon as possible.
Join the virtual history tour
12 August 2020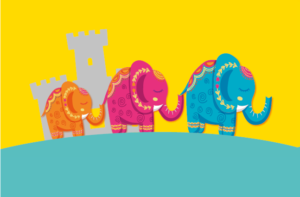 Elephant and Castle's Community Hub is hosting a free, virtual tour of Elephant and Castle through the ages.
The animated tour, which is part of a wider audio-visual celebration of the area's past, will be presented by John Whelan from People's Company via Zoom on Thursday 20 August.
The tour will reflect on the history of Elephant and Castle – exploring how it was shaped and how it became what it is today.
This online event is open to everyone and is free to attend. The session will be hosted on Zoom ID: 812 5797 7134 / Passcode: 216558.
So join John on Thursday 20 August from 7pm to 8pm, and share your memories too.
LCC Graduate Showcase
1 August 2020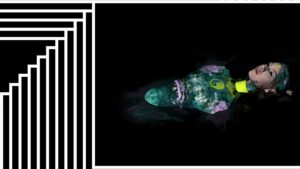 2020 has presented the students at Elephant and Castle's London College of Communication (LCC) with enormous challenges.
Completing a degree and developing a final major project, is hard work at the best of times without a global pandemic adding extra hurdles and barriers. But the students have used their resilience, creativity and flexibility to rise to the challenge. Now they're exhibiting their work as part of an online Graduate Showcase.
The showcase, which runs for one week until 7 August, is a digital exhibition of work from across six colleges in the University of the Arts London family, including LCC.
The university itself will reopen after the summer break on the slightly later than usual date of 19 October.
Lockdown heroes receive award
23 July 2020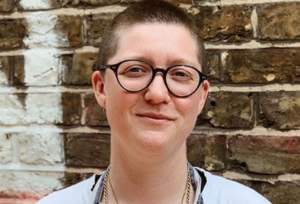 Community project, Elephant Says Hi (ESH) has announced the winners of its Local Hero Awards.
Voted for by the public, ESH congratulated Rachel Rumbol and Kiosk MM Factory on winning the awards for providing care and support to the community during lockdown.
Rachel set up Neighbours in Need and made more than 1,700 hot meals for people living in and around Elephant and Castle. Amongst those to receive Neighbours in Need deliveries were people who were shielding, people on free school meals, people awaiting access to foodbanks and the homeless. Rachel also provided over 4,000 meals to NHS workers.
Having stayed open throughout lockdown, Kiosk MM Factory represented a little piece of normality, comfort and care during an unsettling period. Abramo Tezgazzi, the friendly face of the coffee and snack kiosk, who knows many of his customers by name, has always been happy to chat and lend a friendly ear and has been especially appreciated by locals over the past four months.
Arts and leisure start to return
17 July 2020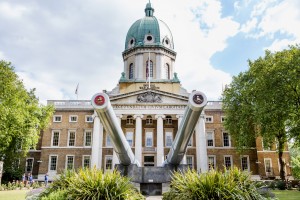 Following the return of retail and hospitality, more arts, leisure and entertainment venues are set to reopen in Elephant and Castle over the coming weeks.
Measures will be in place to ensure visitors can socially distance and enjoy themselves safely.
Amongst those reopening are the Imperial War Museum, which opens on 1 August with a new installation by internationally acclaimed artist Ai Weiwei, the Castle Centre, Drawing Room and others.
Improvements to Elephant Road and Elephant Park
8 July 2020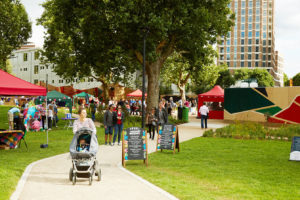 Improvements to Elephant Road begin next week, ahead of the closure of the shopping centre in September. This work will include widening the pavement and moving the location of the cross over to Castle Square.
These changes will help pedestrians, as footfall is expected to increase when the centre closes and all rail passengers have to exit Elephant and Castle station via Elephant Road. The road will still be open and accessible while work is completed. Find out more
In addition, Elephant Park is set to close, temporarily, from Monday 13 July until November. This will enable Lendlease to complete the third phase of their Elephant Park development – including the remainder of the new park, itself.
This work is due to complete by the end of the year and will include a new street for Elephant and Castle – Ash Avenue – which is set to bring many new retailers and restaurants to the neighbourhood. Find out more
New heritage centre and library on track to complete this year
29 June 2020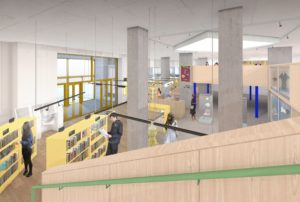 Southwark's new heritage centre and library, currently being fitted-out at 145-147 Walworth Road, is set to complete by the end of the year.
Hoardings will go up around the building, which was built as part of Lendlease's Elephant Park development, later this month. They will remain in place while the new interior and all the fittings are installed. Designed by AOC Architects, there was close collaboration with Southwark staff and local residents to develop this community facility.
The new centre, which is a permanent heritage space for the whole borough, will feature a permanent exhibition (which tells the story of Southwark's history) alongside a new, local library for Walworth. In addition, visitors will be able to see many artifacts from Southwark's collections amongst the bookshelves throughout the library. There will also be a rolling programme of temporary exhibitions; the first of which is all about Myth Making.
The centre is scheduled to open in December with a formal launch set for early 2021.
Five Elephant organisations awarded £50k worth of funds
17 June 2020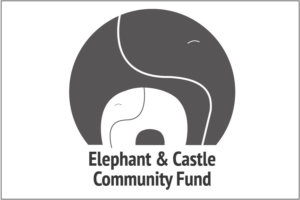 Five local organisations have been awarded £50k of funding from the Elephant and Castle Community Fund for projects that will benefit the neighbourhood.
Since it was established by Lendlease and Southwark Council in 2012, the fund has awarded roughly £250k to local community organisations and has helped thousands of local people. From film projects to language and drama classes, the range of initiatives funded, reflects the amazing breadth of talent and initiative that exists in Elephant and Castle.
This year's successful applicants, who received roughly £10k each, include The Blue Elephant Theatre; Disability Sports Coach; Blackfriars Settlement; Ripe Enterprises and InSpire at St Peters. And their projects range from storytelling workshops for children through to a social club for older people including remote support while COVID restrictions continue.
New £3.4m grant fund open to small businesses
10 June 2020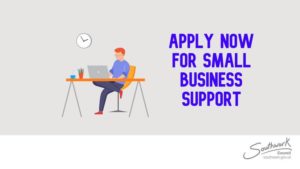 This week, Southwark Council began to invite applications for small business grants from a new Discretionary Fund designed to help small businesses affected by the COVID-19 pandemic.
This Government-backed fund is aimed, primarily, at small businesses which have been adversely affected by the pandemic but were not eligible for previous schemes.
The Government has asked the council to prioritise several types of business, including those operating in shared offices or flexible workspaces and regular market traders with fixed building costs.
The full criteria and further information can be found on the council's website
A Tiger in the Elephant
4 June 2020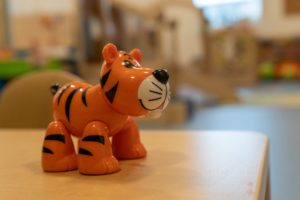 Tigers Childcare launched in Elephant and Castle this week.
Dublin-based Tigers Childcare currently looks after more than 1,250 children across their 13 centres. This new centre, located in Elephant Park, is the operator's first to open in the UK.
The 7,000 sq ft facilty is based in Elephant Park's Energy Centre and will welcome 120 children aged from 4 months to 12 years.
Tigers, which aims to make learning a fun and memorable experience, has two large partially covered outdoor play areas for the children, sensory rooms, dedicated crawl spaces and sleeping pods.
Town Centre: COVID-19 Support
14 May 2020
Town Centre developer, Delancey has been providing support to the local community during the COVID-19 pandemic.
Through Multiplex, they've already provided more than 30,000 items of PPE (masks, gloves, overalls etc) to help essential frontline workers in Southwark. They've also offered 70 shopping centre parking spaces to the NHS as well as vacant retail space for storage.
In addition, Dad's House, a charity for single fathers, mothers and families, based in the shopping centre, is operating a food bank to ensure vulnerable local residents receive the essentials they need. The food bank is open on Tuesdays and Fridays from 11am – 4pm.
Delancey has also set-up a virtual Community Hub providing free activities and classes online. The Community Hub has become a great resource for keeping both mentally and physically active and there are now 12 different activities and workshops available on the site.
New closure date for Shopping Centre
13 May 2020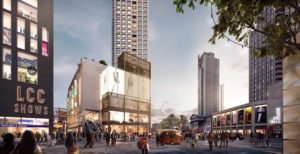 The Elephant and Castle Town Centre developer, Delancey has decided to extend the closing date for the shopping centre to 24 September 2020.
This is as a result of the delays caused by COVID-19 social distancing, and a new construction timeline which ensures optimum safe working conditions on site for contractors on Castle Square. This revised closure date allows time for the completion of the temporary retail structure at Castle Square and the fit out of the units by traders.
Details of all the traders currently open and trading at the shopping centre can be found at: communityhubse1.co.uk
Drawing Unlocked
11 May 2020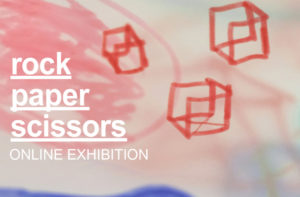 The arts have been a sanctuary for many during the weeks spent at home. Now, Elephant and Castle's Drawing Room has launched two new online projects: Drawing Unlocked and Rock Paper Scissors.
Over the next few weeks, Drawing Unlocked will reveal drawings made by artists living around the globe – from London, to Lagos, to Lahore – all united by the fight against Coronavirus. Meanwhile, Rock Paper Scissors is an online exhibition of children's drawings inspired by the gallery's series of weekly lockdown activity sheets.
Drawing Room has been working with primary schools and local organisations to reach families in isolation, in Elephant and Castle and beyond, but they're still accepting new submissions for Rock Paper Scissors. So if your children have been in creative mood lately, there's still a chance to be included in the exhibition!
VE Day 75: Voices of War
4 May 2020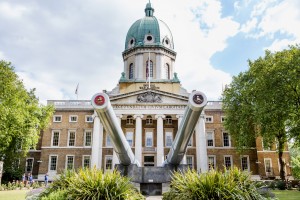 At a time when people across the nation are coming together to support each other through an unprecedented crisis, Imperial War Museums (IWM) is asking households to also take a moment to commemorate VE Day – marking the end of the Second World War in Europe – this Bank Holiday Friday.
IWM, whose famous Elephant and Castle museum is sadly closed to the public for the time-being, will mark the 75th anniversary of VE Day, online. In particular, they're inviting visitors to take some time out to listen to their special, four-minute Voices of War soundscape on the IWM website.
This new audio production brings together first-hand accounts of VE Day from the museum's vast sound archive; ranging from an army nurse who served in Egypt and a Jamaican aircraftsman who emigrated to the UK aboard the Empire Windrush, to a Jewish man from Berlin who spent six weeks in Sachsenhausen concentration camp. It also includes Britain's wartime Prime Minister, Winston Churchill.
Elephant Park cafes supporting the community
29 April 2020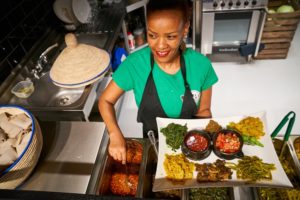 Although presently closed to diners, some of Elephant Park's newest restaurants and cafes are continuing to serve their local community.
Beza, the Ethiopian vegan restaurant, is crowdfunding to deliver hot meals to hospitals as a thank you and show of support to NHS staff. Beza has partnered with Feed the Workers to ensure local hospital staff can get a hot, healthy meal and take a proper break. The restaurant is also supporting local charity, Pembroke House
Elsewhere, the Tasty Jerk Caribbean is cooking for the temporary homeless shelter established at nearby Rest Up hostel, on Walworth Road, while Hej has been donating supplies of coffee and hot chocolate to The Outside Project.
Stay in with Southwark Stayhouse
24 April 2020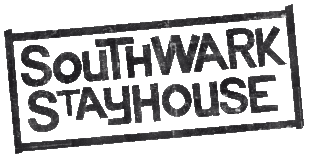 Just in time for another stay-at-home weekend, Elephant and Castle stalwart, the Southwark Playhouse, has launched a new streaming service featuring some of the theatre's best loved shows from the past decade.
Their new online platform – dubbed Southwark Stayhouse – is currently streaming three full-length productions as well as a brand new selection of monologues. All the shows are free and you can watch them whenever you like.
Appropriately for the week in which we celebrate the birth of Southwark's greatest playwright – the Stayhouse collection also includes the theatre's popular 2019 adaptation of Shakespeare's Twelfth Night.
Elephant says Hi
17 April 2020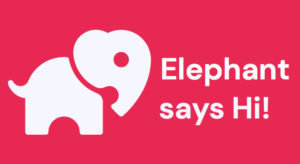 Elephant Says Hi, the local initiative that's bringing neighbours together, has published lots of useful information on wellbeing, support and activities on its website.
The project which launched last summer – with the aim of making Elephant and Castle the most welcoming place in London – is now compiling useful neighbourhood information to help the community during the COVID-19 outbreak.
The site includes handy links to local community groups and businesses offering online activities and help, from Walworth Living Room through to Superarts Dance. It's also got details on local cafes and restaurants now offering takeaways and grocery deliveries in the area.
Council launches £2m Business Hardship Fund
15 April 2020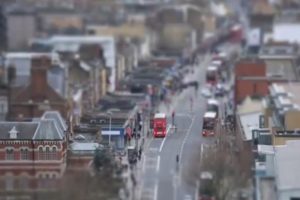 Southwark Council has invested £2m in a fund for small businesses that don't qualify for the Government schemes designed to help those affected by the COVID-19 outbreak.
Many small businesses are struggling because they don't qualify for either the Government's Small Business Grant, the Retail, Leisure and Hospitality Grant or for Self-employment Income Support.
Local businesses that are in hardship as a result of the outbreak and which aren't entitled to support from these schemes, may be able to access a grant from this new Business Hardship Fund.
Grants of up to £2,500, £5,000 or £10,000 are available to eligible businesses, depending on the size of the business and level of need.
Mercato Business Incubator
15 April 2020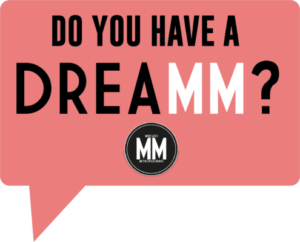 Do you have a cool, tasty food idea you want to pilot?
Elephant and Castle's Mercato Metropolitano wants to help you make it happen. The MM team are inviting budding entrpreneurs to pitch ideas to be selected for a business incubation programme.
The best ideas will receive tailored mentorship and support; a chance to spend three months in the incubation shack at one of the MM Markets and financial support, including capital, to kick-start your idea.
Help for businesses and employers
6 April 2020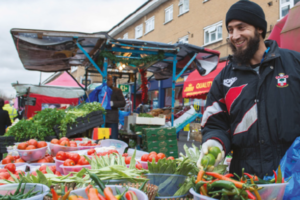 Southwark Council has published detailed information on support for local businesses and employers during the coronavirus outbreak.
This includes information about business rates relief, grants and business loans.
The website also has useful information and links for the self-employed and for employees facing redundancy.
All the council's information on coronavirus can be found at www.southwark.gov.uk/coronavirus
Find out more about support for businesses
Good Moooooos!
Southwark has £6m available for your community projects
16 March 2020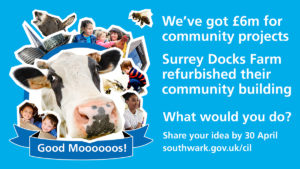 Southwark Council has got £6m to spend on local community projects across the borough including more than £1m for projects in and around Elephant and Castle.
The money comes from the Community Infrastructure Levy (CIL) which is a levy raised on development schemes (new buildings such as housing, hotels or shops). It's just one of the ways in which developments can benefit the local community and one of the ways in which developers can give-back – especially to those who've been impacted by the development.
One Southwark project which recently benefitted from CIL was Surrey Docks Farm. One of the first recipients, the farm used CIL money (raised from a local housing development) to refurbish their Tower Building so that it could be used by the local community for meetings, workshops and classes.
Find out more on the new website and share your ideas for how the money should be spent before 30 April 2020.
London Assembly urges Government to Back the Bakerloo
11 March 2020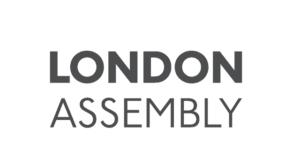 The Chair of the London Assembly Transport Committee has written to the Secretary of State for Transport reiterating the need for sustained investment in the capital's transport, including the Bakerloo line extension from Elephant and Castle to Hayes.
Capital funding in the upcoming Spending Review is essential if TfL is to deliver sustained improvement across London. This includes the Bakerloo line extension. The Committee wants to see improved transport services that will unlock growth in the area between Elephant and Castle and Catford and improve customer journeys, especially along Old Kent Road.
Enterprice returns to the BBC
5 March 2020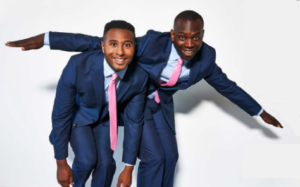 The BBC's hit comedy series, Enterprice, set in Elephant and Castle, returns to our screens this weekend.
The show centres around two friends, Kazim and Jeremiah as they attempt to get a small delivery business up and running in SE17. Series creator and star, Kayode Ewumi, who grew up locally, describes Enterprice as a "a love letter to Elephant and Castle."
The first series aired in 2018 and the new series starts on Sunday 8 March 2020.
Kayode recently featured in the February edition of The Elephant Magazine. Read the full interview here.
You can stream both series of Enterprice on BBC iPlayer from Sunday 8 March.
Community grants of up to £10,000 now available
28 February 2020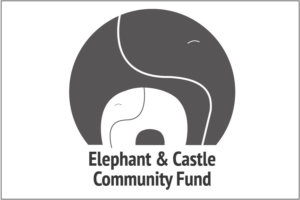 The 2020 Elephant and Castle Community Fund has gone live.
This is your opportunity to apply for grant funding to support an existing project or to get something new and exciting off the ground.
Since it was established by Lendlease and Southwark Council in 2012, the fund has awarded roughly £250k to local community organisations and directly benefited thousands of local people. From film projects and school drama to skills-sharing and language classes, the wide range of initiatives supported so far reflects the amazing breadth of talent that exists in Elephant and Castle.
This year, the grants on offer are between £500 and £10,000 and the deadline for applications is midday Monday 20 April 2020.
Your project must be based in the Elephant and Castle regeneration area and should address one or more of the five themes below:
Further Education / Skills Building / Training and Entrepreneurship
Arts and Culture
Environment
Older Residents
Wellbeing
.
If you're interested you can apply online and there are also a couple of dates in March when you can get face to face help with your application.
Over 1,500 local people now work at Elephant Park
20 February 2020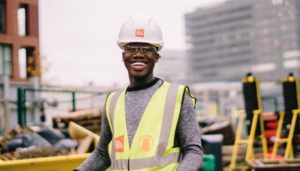 Over 1,500 local people now have jobs at Elephant Park; one of the two main developments at the heart of the Elephant and Castle regeneration programme.
This milestone represents another step towards Southwark Council's ambition to become a full employment borough; one where everybody has the opportunity to achieve their full potential.
Lendlease and the council jointly established a Construction Skills Centre at Elephant Park three years ago, which has played a major part in helping local residents to secure jobs on the development and provides construction skills training to more than 2,000 people every year.
Free Myth-Making workshops
12 February 2020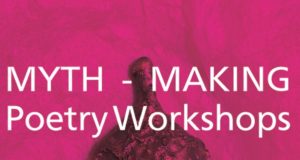 Work is underway on Southwark Council's new library and heritage centre for Walworth Road and you're invited to play a part in the very first exhibition.
Wignall and Moore are curating an exhibition on Myth-Making and want local residents to participate in a series of free workshops. They want to hear about all the hidden tales from your neighbourhood and your stories about local legends.
Join the team for a free Myth-Making poetry workshop on Sunday 16 February at All Saints Hall, Surrey Square, SE17 2JU between 11am to 4pm.
Southwark agrees additional £7.5m for Bakerloo extension
1 February 2020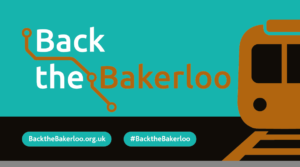 Southwark Council has underlined its commitment to the extension of the Bakerloo line with an extra £7.5m contribution towards a new entrance and ticket hall for the Elephant's Northern line Tube station, to be delivered as part of the town centre development.
This additional funding will allow for a fully integrated, step-free interchange at Elephant and Castle between the Northern and Bakerloo lines, once the extension and upgrade of the Bakerloo line has been delivered.
£200k extra support for shopping centre traders
29 January 2020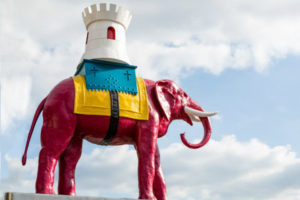 Southwark Council has pledged £200,000 to provide additional support to traders affected by the redevelopment plans at the shopping centre.
Following the announcement that the centre will close in the summer, the council has agreed the funding in addition to the funds already made available by developers Delancey, for direct relocation – which said it could be increased (the council expects to have more information shortly).
The council will be speaking to traders individually, and through the Trader Panel, to find out the best way this new fund can be used to help those businesses still struggling during this time of change.
The Elephant Magazine: out now
27 January 2020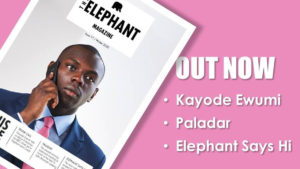 The Elephant Magazine is available throughout Elephant and Castle.
Pick up your copy in your local pub, cafe or library.
In this issue:
Kayode Ewumi: a love letter to Elephant and Castle
Elephant Says Hi: bringing neighbours together
Construction Skills Centre: 8,000 trained and counting
Council statement on the shopping centre
21 January 2020
The Elephant and Castle Shopping Centre is due to be redeveloped into a new town centre for the neighbourhood.
The scheme, which is being delivered by Delancey, includes hundreds of new homes, new leisure space, shops and restaurants and a cutting-edge new campus for London College of Communication. There will also be a new entrance and ticket hall for the Northern Line tube station.
The shopping centre is due to close in the summer. Last week, traders were officially given notice to leave by Delancey, triggering the release of thousands of pounds of relocation funding and business support.
Southwark Council has issued a statement about the shopping centre's closure and the support being made available to the centre's businesses on its website.
Have your say on Victory Community Park
15 January 2020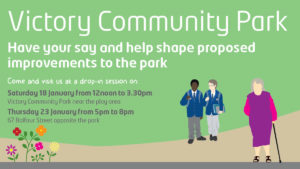 Elephant and Castle is becoming a better place to walk.
There are a number of initiatives underway to improve the neighbourhood for pedestrians and – in addition to the new Elephant Park – £6m is being invested in other, smaller parks in the area.
Southwark Council wants to hear from local residents who use Victory Community Park.
How do you think the park can be improved and what are your priorities?
Come along to one of the drop-in sessions on 18 and 23 January to have your say or tell us what you think online before 9 February.
The High Street Challenge
14 January 2020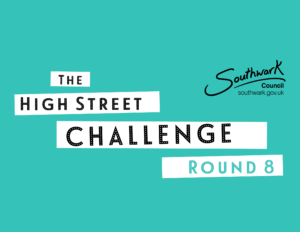 Southwark Council is inviting applications for the latest round of High Street Challenge funding.
The High Street Challenge was started in 2014 to attract more people to Southwark's high streets and town centres and to increase the amount that's spent in the area. The fund supports community projects that help local businesses to thrive and which make Southwark's high streets more inclusive.
The scheme has already funded more than 50 projects in Southwark, including London College of Communication's Where Walworth Eats project and the Camberwell Fair. The latest round of funding is open for applications until 14 February.
Two more local restaurants join the herd at Elephant Park
13 January 2020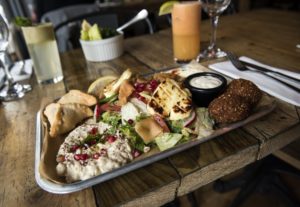 Miko's and Bayroot will bring the flavours of Latin America and the Middle East to Sayer Street.
The popular, family-run Ecuadorian restaurant, Miko's is moving from the Elephant and Castle shopping centre, bringing its traditional and affordable Latin American cuisine, including soups, rice and seafood dishes.
Meanwhile, local Lebanese favourite, Bayroot – based nearby on Walworth Road – is set to open its second site at Elephant Park. Authentic Middle Eastern menu choices include mezze, grilled meats and wraps which combine locally-sourced ingredients with produce from Lebanon.
A new Green Vision for the Low Line
8 January 2020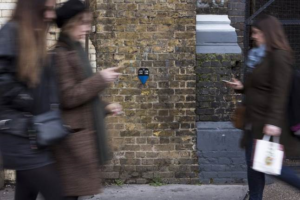 PDP London has won the design competition to create a new Green Vision for the Low Line.
Developed from an original idea by Southwark resident, David Stephens and supported by Southwark Council, the Low Line aims to transform the borough's public space by opening up new walking routes alongside the historic Victorian viaducts that run from Bankside and London Bridge through to Bermondsey and Elephant and Castle.
Last year, architects, ecologists and other professionals were invited to enter an international RIBA competition to develop an ecological vision and strategy for the Low Line. The idea was to develop a single, unifying vision which would underpin all future green and ecological initiatives along its route.
The winning concept, 'The Low Line Commons', announced today, was conceived by PDP London architects. It puts the local community – alongside nature, ecology and air quality – at the heart of the Low Line vision.
John White awarded MBE
6 January 2020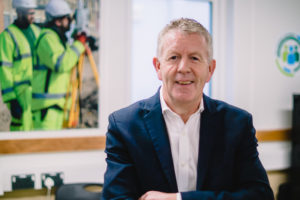 2020 got off to a good start for Elephant and Castle with the news that John White, Director of the Southwark Construction Skills Centre (SCSC) has been awarded an MBE in the New Year Honours List.
The Skills Centre has been a key part of the regeneration of Elephant and Castle – helping to ensure that local people can benefit from all the jobs and opportunities created by the construction work. Based at Lendlease's Elephant Park development, it provides training to local, unemployed Southwark residents as well as people from outside the borough.
Training includes apprenticeships; pre-employment courses; short-term construction qualifications and National Vocational Qualifications (NVQs). The Centre has trained more than 8,000 people since 2016.
John was awarded an MBE for his service to the local community.
.
Read archived news from last year (2019)